Selected points of this article
hide
Industrial Sewer Cleaning can be described as the emblem of the mind's purity. It is frequently easy to dismiss the maintenance of cleanliness in the tiny parts that you come in contact with within your daily routines when working. Wherever there is a facility,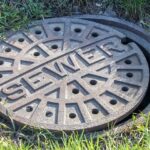 either industrial, residential, or commercial, there is bound to be a designated sewer for the waste products. It is a health and safety hazard to exist with these waste products concurrently; therefore, a sewer system comes in handy.
As time goes by, these waste products consistently accumulate daily, and the sewer system might bring about an unappealing and disgusting smell. For businesses such as restaurants or diners, the environment deserves to be hygienic and clean; this includes the sewer system.
Importance of Industrial Sewer Cleaning
A sewer demands thorough and regular cleaning to ensure that no waste accumulation results in unexpected clogging, thus drain cleaning. The drain cleaning process includes pouring chemicals down the drain after several years. Although, this type of maintenance might not fit everyone's needs. This is because Industrial sewer cleaning includes pouring chemicals down the sewer, and this technique might not be perfect.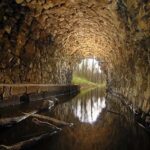 The time between one cleaning process and another one is widely apart; in the past, the accumulation of residue located in the drain has become too much to get rid of through chemicals. Their effect here could be very insignificant, and individuals are left to seek other alternatives.
Beverage and food setups and companies such as restaurants are frequently the most popular areas prone to clogging. These companies have been functioning by disposing of food waste at the end of every day; hence, the sewer and drain systems might be experiencing an unimaginable accumulation of debris such as grease.
This accumulation cannot be easily eliminated by using chemicals; rather than heavy-duty Industrial sewer cleaning equipment has a high chance of eradicating the most complex build-up if your office or home is at a proximal distance to giant and ancient trees. These roots and trees infiltrate the interfere with sewer pipes and sewer drains; as a result, these pipes are vulnerable to severe blockages; this type of clogging, however, needs industrial-strength equipment to eliminate it.
In Industrial sewer cleaning, industrial-power Industrial sewer cleaning machine is categorized into three
drain snakes
power rodding machines
hydro-jetting machines.
In hydro-jetting, plumbing pipes' interior is exposed to the water flow that is under extremely high pressure. Also, hydro-jetting eradicates scales, grease, and other forms of debris formed in the walls of the pipes. It is essential to know that the hydro-jetter functions under a principle that applies gravity.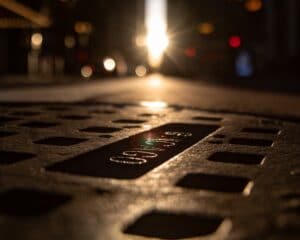 Drain snaking is the most popular technique in sewer and drains cleaning. This strategy is vital in small businesses and other smaller industrial spaces. Although this does not restrict drain snaking to small sewer areas, a commercial-strength drain snake gets rid of the annoying build-ups in more prominent places.
On the other hand, power rodding is the final standard drain cleaning procedure; they apply an extremely flexible metallic cable to access the sewer pipes and pass joints and bends. The flexible shaft is a powerful, clean, light, and effective way to clean the sewer.
The best part is that we, at Alpha Energy Solutions, provide all three Industrial Industrial Sewer Cleaning services and the critical information on how they all effectively operate.
Connect with alpha solutions
Alpha Energy Solutions
7200 Distribution Drive
United States (US)
Opening Hours
| | |
| --- | --- |
| Monday | Open 24 hours |
| Tuesday | Open 24 hours |
| Wednesday | Open 24 hours |
| Thursday | Open 24 hours |
| Friday | Open 24 hours |
| Saturday | Open 24 hours |
| Sunday | Open 24 hours |