What is the Commercial Sewer Cleaning process: Commercial sewer lines often take or carry all the wrong substances, ranging from plastics, debris, and grease, among others. Given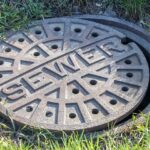 this heavy burden, commercial sewers are prone to damage that we may not realize.  Unfortunately, the longer a commercial sewer goes without cleaning, the worse it gets.
As one of the best consultants in sewer services, Alpha Energy Solutions offers you the best tools and services when it comes to Commercial Sewer Cleaning. Commercial sewer cleaning allows you to clean and keep your drains clear and flowing.  Our team of experienced engineers works at the uppermost standards for your pipes to keep the entire sewer system working and clean.
Important things about Commercial sewer cleaning
Alpha Energy Solutions is prepared to help you manage all aspects of your sewer system. Below are some important things we will do when scheduling an appointment with us concerning Commercial sewer cleaning.
We make everything simple and easy for you. This entails making actual estimates and leaving you with a clean sewer system. Our professional team will identify and take care of details and successfully address all areas of your sewer system. You do not have to worry about details because we take care of all of them.
We use valuable tools such as video cameras to inspect your sewer line before determining the scope of work. The inspection is part of your home pre-purchase inspection, and any pipe within your sewer will be inspected, no matter the size.
We inspect your commercial sewer line and record a report. Alpha Energy Solutions offers you a long-lasting record of the inspection of a flash drive. We also advise you on the preventive measure on commercial sewer lines that you should have it cleaned at least once in every 18 to 22 months.
Here are simple signs to look out for and identify that your sewer needs cleaning from Alpha Energy Solutions
Smelling sewer gas often comes from an overflowed sewer. If you smell this unpleasant air, then it's time to call us for a clean fix. Always, sewer pipes are tight, and any leak or unpleasant smell indicates burst or cracked pipes caused by a clog.
Unexplained mold growth on your commercial sewer system should make you dial our number for cleaning. Most of the time, you will see that the mold growth is accompanied by sewer odor. Because the two can be extremely dangerous to your health, ensure your sewer system gets cleaned by professionals like us.
The uneasy flow of water from the sewer is an indication that it is clogged with various materials that could either cause a foul smell or burst the pipes. You, therefore, need to call for commercial cleaning services, hot water jetting being the best, from us and get everything flowing properly inside the ducts to avoid further repair costs.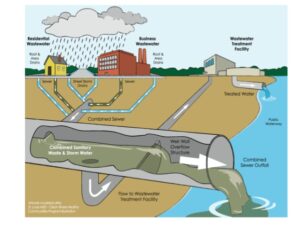 If you are having challenges with your commercial sewer system, all you need to do is call us and tell us what, how, and when you would like us to clean and keep your sewer system healthy and flowing.
Contact us for Commercial Sewer Cleaning
Alpha Energy Solutions
7200 Distribution Drive
United States (US)
Opening Hours
| | |
| --- | --- |
| Monday | Open 24 hours |
| Tuesday | Open 24 hours |
| Wednesday | Open 24 hours |
| Thursday | Open 24 hours |
| Friday | Open 24 hours |
| Saturday | Open 24 hours |
| Sunday | Open 24 hours |