Selected points of this article
hide
A Louisville boiler service can simply be described as a thorough and professional inspection of your boiler carried out by an engineer or plumber. In the inspection process, they counter to check for any problems or faults and fix whichever issue they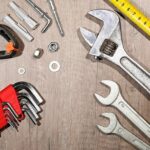 possibly can before the boiler undergoes a colossal breakdown or exposes the occupants of the premises to risk.
New boilers come with a manufacturer's warranty; however, in some situations, when your boiler has not been serviced annually, then the warranty becomes obsolete, thus becoming a significant piece of paper. Suppose you want to keep the warranty's validity and make sure your boiler is efficiently working. In that case, it is advisable to plan a yearly Louisville boiler service with certified and highly experienced technicians from us, Alpha Energy Solutions.
Louisville Boiler Service and their benefit
Besides, a boiler should be serviced by a certified boiler specialist, plumber, or qualified engineer. It is vital to ensure that whoever you call to schedule a Louisville boiler service is a licensed and skilled expert who has exceptional prowess in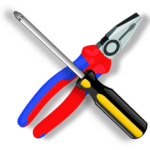 Louisville boiler service. One small mistake and a boiler's accidents can be extremely severe; for instance, carbon monoxide leaks can cause various distinct problems such as an explosion of gas supply in the boilers, which may be huge enough to destroy a whole building.
Therefore, it is essential to employ high-quality and reliable services for such critical decisions instead of opting for cheap alternatives that are simply mediocre and do not offer a guarantee of incredible services. As it is commonly said, cheap is indeed expensive; I mean, it would be almost impossible to put an actual value on the damages and the expenses that come with cheap, mediocre services.
Kindly, if an engineer, plumber, or a boiler specialist comes to provide services to your boiler and you feel uneasy about their capabilities, simply request their credibility documents; for example, a card that displays information about their professional abilities and if they are up-to-date.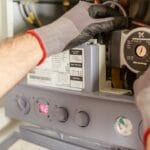 A Louisville boiler service includes several things that a properly trained and qualified technician would need to check various places during the inspection to fully guarantee that the boiler is not a threat in disguise. The professionals check for corrosion and leaking signs all over the boiler, externally and internally. They also need to check if the gas pressure is either too high or too low and if all controls function as expected, effectively and safely. Besides, the technicians will check if your home is vulnerable to hazardous emissions from the boiler that might threaten the premises' tenants.
The following are among the various significant reasons why you need to get your boiler regularly serviced
A poorly managed or problematic boiler is a health and safety hazard.
You can save time, money, and energy. Replacing an entire boiler system is very costly.
Regular Louisville boiler service will help you prevent unforeseen breakdowns that might end up subjecting you and your family without heat during a crucial time, for instance, during the winter season, and you might be financially unstable at that point.
Connect with alpha for Louisville Boiler Service
Alpha Energy Solutions
7200 Distribution Drive
United States (US)
Opening Hours
| | |
| --- | --- |
| Monday | Open 24 hours |
| Tuesday | Open 24 hours |
| Wednesday | Open 24 hours |
| Thursday | Open 24 hours |
| Friday | Open 24 hours |
| Saturday | Open 24 hours |
| Sunday | Open 24 hours |