For a lot of individuals, Industrial HVAC equipment rental can be a highly expensive investment venture however, there are several different methods to access HVAC equipment and enjoy all the benefits that come with it. A person can decide to buy it in cash if they afford it without straining themselves financially, through this method, one does not need to pay interest but rather use it to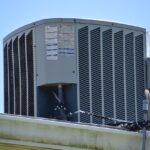 their advantage by enjoying the government and the manufacturer rebates. On the downside, this method subjects the consumer to total liability for all the maintenance excluded in the HVAC's warranty.
Another option is financing your purchase, a brilliant and popular option for most homeowners. If you do not wish to spend any of your investments or savings, you can choose to use your credit or bank card. This alternative has a certain contract duration and market-rate interest fees, and you have a high chance of paying down the contractor quickly.
Why get Industrial HVAC Equipment on Rental
The third and last option is can rent the Industrial HVAC equipment rental. This is an alternative selected by many people due to the high price of the HVAC equipment. therefore, they choose this option with monthly payments and make use of them without any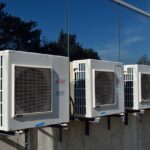 actual ownership of the equipment. The rental can be paid for perpetually monthly if, for instance, a house is sold, you can schedule with the homeowners to either purchase or rent it.
However, this ultimately depends on the HVAC equipment firm you choose to make a contract with. Therefore, it is very important to do thorough research and see to it that they provide these services before even attempting to approach a rental service company. On the brighter side, if you are not sure, kindly do not hesitate to contact us, Alpha Energy Solutions. We will ensure that all your questions regarding the matter are properly and, most importantly, professionally answered.
One of the many benefits of the Industrial HVAC equipment rental is that the HVAC contractor will be completely liable for seeing to it that the equipment operates perfectly, they are accountable for repairs and any sort of maintenance. This relieves you of all the accountability and interestingly saves you money for all these expenses. Additionally, there is a rent-to-own alternative, whereas per the contract, you are required to pay a lower monthly fee for the duration stipulated in the contract, and as soon as it is done, you can finally possess the equipment.
The beneficial price range of Industrial HVAC Equipment Rental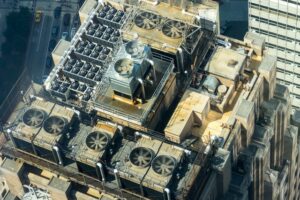 On the other hand, many firms recommend that their clients avoid such payment agreements. These conditions might seem alluring due to the low monthly charges, but inflation and interest fees are included in the payment; therefore, you could end up paying more money for the equipment.
Besides, your property is considered collateral until you are completely done with the payments. This might seem like a less risky idea until you experience its dire repercussions; when the deal is too good, there is always a catch, so kindly ensure you think twice (or more) before considering this option.
You should ensure you carefully look at that contract, whether it's the rent-to-own or the renting alternative, and before signing the deal, please read all the terms and conditions in the contract to prevent any last-minute surprises.
On the brighter side also, there are various merits of renting Industrial HVAC equipment rental, including the equipment's availability swiftly in case of emergencies. The equipment you possess might not be an answer to the services you demand currently, and the rental services might be an ideal option to provide the perfect unit for your needs. Besides, you are not liable for the equipment.
Call now for Industrial HVAC Equipment Rental
Alpha Energy Solutions
7200 Distribution Drive
United States (US)
Opening Hours
| | |
| --- | --- |
| Monday | Open 24 hours |
| Tuesday | Open 24 hours |
| Wednesday | Open 24 hours |
| Thursday | Open 24 hours |
| Friday | Open 24 hours |
| Saturday | Open 24 hours |
| Sunday | Open 24 hours |
Tag: Industrial HVAC Equipment Rental