Selected points of this article
hide
A growing company or organization operating on a strict budget or experiencing an increase in demand, such as a busy season, might lead to Kentucky HVAC Equipment Rental. Kentucky HVAC equipment rental is an ideal solution when it comes to accessing quality products at an economical cost. Instead of buying your business HVAC equipment, you opt to outsource it from Alpha Energy Solutions. Alpha energy solutions provide you with a chance to try out HVAC equipment by renting them for you to later decide on buying one.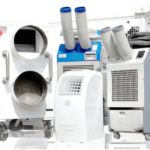 It doesn't matter whether you are a contractor or own and operate a commercial HVAC company, work in the government, oil industry, or large manufacturing plants. Alpha Energy Solutions is your number one source for all Kentucky HVAC Equipment Rental. Our rental solutions are a quick and affordable way to access high-quality Kentucky HVAC Equipment Rental at a fraction charge of purchasing a new one. We rent to you products ranging from Chillers, mobile cooling, climate control equipment, cranes, and lift trucks, among other HVAC equipment.
Benefits for Kentucky HVAC equipment rental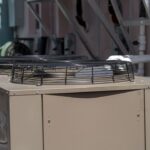 You do not want to rent equipment for your project from unreliable sources. For this reason, we are a reliable source that provided you with a cost-reduced way to temporarily expand your fleet's capability, complete your projects and confront every task that comes your way using our Kentucky HVAC rental equipment.
Renting from us gives you several advantages such as high-quality products and services and wide-ranging industry practice. We offer you both temporary and longstanding rental results with a wide- range of models and options to choose from. We are also conveniently located to serve you within your region and offer a fast response time as we are ready to deliver the equipment to you.
Enjoy the benefits of cooling with a reduced amount of commitment and superior flexibility from us. Alpha Energy Solutions deals with many known brands related to HVAC and specializes in heating, air conditioning, cooling, and many others. We are also aware that your HVAC needs may vary from other companies, so the Kentucky HVAC equipment rentals vary. These changes in demands and needs for different companies allow us to provide you with tailored equipment solutions to meet your special needs and handle commercial and industrial needs.
Quality services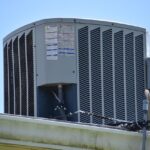 There is much that comes with Kentucky HVAC rental equipment that is hard to exhaust compared to owning one. They include availability and quick equipment when you need it and emergency times, especially the portable units. Besides, you get the right equipment for the project at hand as you can rent unique HVAC equipment for your problem rather than going for what the company already owns. Rental equipment also presents a financially savvy option to investing much in a purchase. Finally, you get relieved of any maintenance headaches because we will do this as we also aspire to acquire the latest models.
At Alpha Energy Solutions, we pride ourselves on making your HVAC equipment solutions process as easy and manageable as possible. Please find all the equipment by visiting us and learning more about the equipment you are about to rent.
Alpha Energy Solutions
7200 Distribution Drive
United States (US)
Opening Hours
| | |
| --- | --- |
| Monday | Open 24 hours |
| Tuesday | Open 24 hours |
| Wednesday | Open 24 hours |
| Thursday | Open 24 hours |
| Friday | Open 24 hours |
| Saturday | Open 24 hours |
| Sunday | Open 24 hours |