Selected points of this article
hide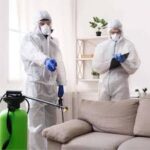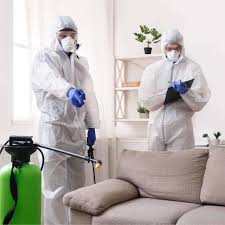 The ongoing global pandemic has prompted unique demands for surface sanitization and disinfection in commercial spaces. Alpha Energy Solutions will perform a commercial spray service in your entire building, using disinfectants to your identified surfaces or common touchpoints. Commercial spray services are ideal for commercial establishments such as airports, banks, train stations, grocery stores, and retail spaces.
This system is applied via a spraying solution to contact surfaces of your choice. Commercial spray service from Alpha Energy Solutions meet the health criteria of use against the control of SARS-Cov-2, the virus responsible for Covid-19. It is effective and is a one-step disinfecting procedure that wipes away a wide range of bacteria and viruses and prevents the growth of mold and mildew in your building.
Some of the common touchpoints that we use our spray service to disinfect include
Elevators and escalators
Office or building furniture
Door Knobs
Bells and switches
Shopping carts
Countertops
Machines
Floors.
As we know, the virus can leave on a surface for some days, which calls for frequent disinfecting and sanitizing of surfaces within your commercial spaces. Continuous disinfection of surfaces in your building will keep you and your customers safe and protected against Covid-19. If you need your commercial building properly disinfected and sanitized, Alpha Energy Solutions will be here to help using our commercial spray service.
What are the benefits of Using Commercial Spray services?
Commercial spray services comprise the use of tools like jets, electrostatic sprays, and guns that penetrate every corner of your building, leaving it clean and safe for human use. Electrostatic sprays leave no surface untouched. Instead, it covers all surfaces and areas you identified to be disinfected.
The spray services are easy and fast to use. Most sprays are electrostatically charged to cover different and large surface areas and objects and function quickly.
The commercial spray services are highly effective against the Covid-19 virus and other flu illnesses such as influenza. The spray system also kills 99.9% of microorganisms for up to 30 days.
Commercial spray services are highly efficient compared to traditional cleaning methods, given the products or sanitizers used for cleaning surfaces. Conventional ways of cleaning can be overwhelming and are not as effective as spray services.
Spray services also cover your machines; it doesn't matter if they are electronic because we use non-corrosive products. This ensures that even touchpoints such as your laptop and working stations are sanitized to keep you safe.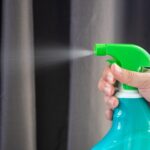 If your commercial space often gets many occupants or has a high traffic flow, then you are inclined to contract Covid-19. This also makes you an ideal partner with Alpha Energy Solutions for allowing us to spray your homes and building using highly efficient disinfectants and sanitizers. Due to advances in technology, we also have mobile spraying units that enable us to keep your space clean through innovation, thus enhancing our effective decrease in the spread of the Covid-19 virus.
For more information and bookings to have Alpha Energy Solutions provide spray disinfecting services to you, call us today and schedule an appointment. We will deliver!
Contact us for more information
Alpha Energy Solutions
7200 Distribution Drive
United States (US)
Opening Hours
| | |
| --- | --- |
| Monday | Open 24 hours |
| Tuesday | Open 24 hours |
| Wednesday | Open 24 hours |
| Thursday | Open 24 hours |
| Friday | Open 24 hours |
| Saturday | Open 24 hours |
| Sunday | Open 24 hours |