Any area with high-volume applications needs to maintain a comfortable and productive temperature. Industrial Chiller Rental is commonly used to provide additional and alternative cooling for high-volume machines like plants or factories and power stations.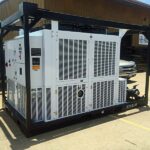 Unlike ACs which are used in people's homes, small buildings, and offices, chiller rentals have applications in cooling equipment and other manufacturing processes such as MRI machines and tooling equipment. Alpha Energy solutions provide you with the best Industrial Chiller Rental solutions for your company.
Alpha energy solutions provide you with an array of rental cooling apparatus to offer reliable, fast, and easy to use results to you. It is a contained, packaged Industrial chiller rental solution with chilled liquid for the cooling process and temperature control. Renting a chiller that guarantees you a fast seasonal response to your product. Chiller rentals are quite easy to operate and are equipped with a remote monitoring system. For an optimum cooling effect, you can integrate the chiller rentals with air handlers and fan coils.
Our Industrial Chiller Rental can be used in areas such as
Hospitals
Airports
Storage Buildings
Events
Universities
Chemical plants
Offices, among others.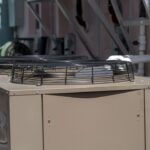 The chillers vary in terms of size and tons. For instance, you could rent a 30-ton rental chiller or a 50-ton rental chiller up to a 400-ton rental chiller. The difference between a 30 ton and 50-ton rental chiller is their benefits in scroll compressors, industries served, and equipment specifications. Most manufacturers in the HVAC industry have found a reason to rent equipment over buying them because, in some cases, customers are more fitting to spend maintenance fees over capital fees. Besides, purchased or owned equipment is costly to customers, given the refrigerant costs among many.
Why it is important to use Industrial Chiller Rental
You could be having several reasons for considering a rental chiller as they can be essential in many different industries. As a business owner, it will make sense to rent a chiller in most cases. Below are reasons you may consider Chiller Rentals.
First, your company's needs might change. If you buy a chiller based on the cooling requirements that your company may have at a given point, this makes sense and would be a good option. However, the cooling requirements of your company could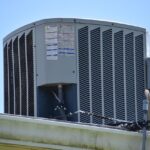 change for reasons such as business expansion or streamlining the business. When this happens, you may want to utilize your resources wisely; thus, getting a rental chiller is the available and best option.
Other reasons why it is important to consider Chiller rentals are, that modern companies are embracing and considering renting equipment because they are worried about purchasing equipment as the needs might change, as illustrated above. Convenience is another reason for using Chiller rentals because the mistakes you can make renting equipment are minimal and temporary compared to those you could make by purchasing one. Finally, you get several experiences with different rental companies without much risk.
Even though some downsides may be linked to Industrial Chiller rental, such as cost-benefit analysis, Alpha Energy Solutions offers you an opportunity to rent a chiller from us and get the ultimate experience you need for your company's comfort and productive temperature.
Alpha Energy Solutions
7200 Distribution Drive
United States (US)
Opening Hours
| | |
| --- | --- |
| Monday | Open 24 hours |
| Tuesday | Open 24 hours |
| Wednesday | Open 24 hours |
| Thursday | Open 24 hours |
| Friday | Open 24 hours |
| Saturday | Open 24 hours |
| Sunday | Open 24 hours |