Selected points of this article
hide
Introducing Industrial Video Management Software Advances.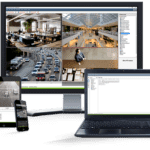 Industrial Video management software is an example of how security has evolved. Even though older methods are still used, modern companies are opting for newer Industrial video management tools like a strong defense against real threats. Contemporary software for managing video surveillance is largely cloud-based which means it provides additional benefits for organizations Alpha Energy Solutions works with commercial clients to deliver upgraded security applications for companies of all sizes.
Integrated systems offer Industrial video management software through a network of complex applications pointed in a single direction. Video surveillance provides valuable information for companies that need to focus day and night on operations. With integrated systems, surveillance happens around the clock whether physical security is present or not. There are numerous benefits to transitioning from traditional video surveillance to modern methods that involve cloud-based applications.
The Benefits of Industrial Video Management Programs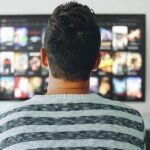 The tools that are used in Industrial video management are readily available through cloud-based applications. As a result, the applications are easy to install, deploy and track. Information is obtained quickly through integrated systems to provide valuable data. For this reason, companies are proactive in their attempt to thwart attacks both inside and outside of an establishment. Alpha Energy Solutions works with customers to bring security systems up to date with the latest technology available. Furthermore, training personnel on the operation of newer systems is much easier with systems integration.
In addition to accessibility, another benefit of the modern surveillance program is remote operation. Since the newest systems are living in a cloud, clients access critical data from anywhere in the world. Remote monitoring is made possible through encrypted access on desktops and mobile devices. Although the practice eliminates the need for physical security around the clock, the information provided is equally as valuable.
Advances in security make information readily available for end-users including security personnel. As a result, companies make informed decisions to protect people and assets. Since Industrial video management software can be integrated with other tools, it is a cost-friendly solution for companies with a tight budget. Companies gain access to maximum footage with less equipment which is a plus.
Saving with Video Software Applications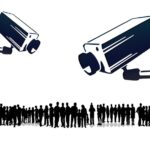 The latest strides in video surveillance offer more savings for clients. In most cases, there is no need to invest in new equipment, but rather to enhance existing platforms. Furthermore, pricing options are available to suit a range of budgets. Because data is stored in clouds, companies do not need to invest in large equipment thus taking up even more space.
Opting to invest in updated software applications for video is beneficial for companies whether they are large or small. Evolving threats persist in business. Companies achieve the best outcome if they remain ahead of the trends with the latest software available. Find out how Alpha Energy Solutions can help improve video surveillance software in commercial establishments.
Alpha Energy Solutions
7200 Distribution Drive
United States (US)
Opening Hours
| | |
| --- | --- |
| Monday | Open 24 hours |
| Tuesday | Open 24 hours |
| Wednesday | Open 24 hours |
| Thursday | Open 24 hours |
| Friday | Open 24 hours |
| Saturday | Open 24 hours |
| Sunday | Open 24 hours |