Selected points of this article
hide
Reliable Kentucky HVAC Parts Supplier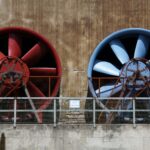 Alpha Energy Solutions is a reliable Kentucky  HVAC Parts Supplier. We are a trusted company with expertise. Our technicians have over 2000 years of experience in the field. Alpha Energy Solutions understands the complexities of HVAC and its many components.
Consider us as your first and only source for the most reputable service and selection if you need parts.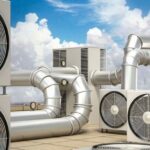 Searching for a good source for Kentucky  HVAC Parts can be frustrating if you do not already have a supplier in mind. There are so many options available. However, no two suppliers are the same. You will want a responsive company that can supply the exact items suited for your system.
We understand that HVAC is an investment, and you may be searching around for the best value. We can offer a wide range of selection for Kentucky  HVAC Parts because we have a large distributor network. As a result, the chances are excellent that you will find components that fit seamlessly with your machinery and budget.
Kentucky  HVAC Parts Selection and Service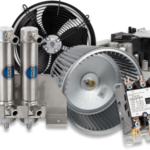 Be wary of dealing with companies that make false claims. Your Kentucky  HVAC Parts should be backed with warranties, support, and service. At Alpha Energy Solutions, we not only provide parts, but also provide service for units of all capacities.
As an HVAC product and service provider, there is simply no job that is too large or too small for Alpha Energy Solutions technicians. We are a true solutions provider and can help you keep your heating and cooling systems updated for the best performance and energy use.
An efficient system lessens the carbon footprint of your business, which is excellent. Your system should also be reliable throughout the year. With seasonal maintenance, your unit will be in its best health.
Contact Alpha Energy Solutions to determine how we can help with your HVAC needs, including parts and services.
Alpha Energy Solutions
7200 Distribution Drive
United States (US)
Opening Hours
| | |
| --- | --- |
| Monday | Open 24 hours |
| Tuesday | Open 24 hours |
| Wednesday | Open 24 hours |
| Thursday | Open 24 hours |
| Friday | Open 24 hours |
| Saturday | Open 24 hours |
| Sunday | Open 24 hours |