Selected points of this article
hide
Large-Scale Commercial Louisville Sewer Cleaning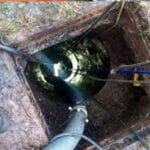 Louisville, KY-based Alpha Energy Solutions addresses the issue of clogs with their Louisville sewer cleaning services. The preferred method that we used to remove obstructions from sewer lines involves the hot water jetter, a high-powered cleaning device.
Plumbing problems aren't uncommon in professional installations. Unfortunately, blocked sewage pipes result in serious safety issues. Additionally, you will find numerous objects that are responsible for clogging building pipes. The truth is that particles bring about severe blockages which eventually lead to reflux as well as overflow. The areas in a building that are commonly used are affected by clogged lines that lead to back-ups.
Louisville sewer cleaning targets the problems faced by companies from all sectors and many different industries – but in particular Louisville's large-scale facilities. With time, waste materials build up until the byproduct cannot flow outside into the proper receptacles.  Sewage pipes can only withstand a limited amount of pressure before they are severely damaged. Subsequently, clogged pipes will result in harmful flooding.
Flooding contributes to poor building conditions and certain health risks. The moisture from overflows leaves behind foul odors and mold. Repairing the damage from a burst line is costly. Preventing blockages in the first place, however, is the best way to keep lines intact.
Useful Device for Commercial Louisville Sewer Cleaning Jobs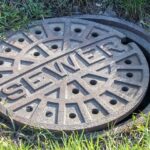 Many tools are utilized to eliminate clogs from pipes. Methods for getting rid of deposits have definitely enhanced with the developments in sanitation technology. Our service professionals utilize the hot water jetter to remove blockages in commercial sewage pipes. Traditional clearing methods include snake tubes, corrosive chemicals, and commercial degreasers. Hot water jetter commercial Louisville sewer cleaning, on the other hand, is most effective.
Because our system uses a powerful stream of water, waste is chiseled from sewer pipes. The equipment deployed for cleaning the lines is extremely accurate and most importantly thorough.
Maintenance for Commercial Pipes
Alpha Energy Solutions, in Louisville, KY is a reliable service provider for commercial and industrial facilities. Our cleaning method for sewer pipes takes less time and is cost-effective for companies. The hot jetter is thorough and easy to activate to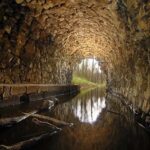 complete jobs. Although other methods also clean sewers, the hot water jetter approach leaves behind far less debris so lines stay clear longer. Since commercial and industrial facilities are prone to clogs due to heavy activities, scheduled maintenance is a great option to consider.
Commercial clients can save money on time-consuming techniques in exchange for fast service with hot water jetter cleaning by Alpha Energy Solutions. Contact us to find out how we, as a trusted leader in commercial services can help with the upkeep of sewer lines.
Alpha Energy Solutions 7200 Distribution Dr, Louisville, KY 40258
Alpha Energy Solutions
7200 Distribution Drive
United States (US)
Opening Hours
| | |
| --- | --- |
| Monday | Open 24 hours |
| Tuesday | Open 24 hours |
| Wednesday | Open 24 hours |
| Thursday | Open 24 hours |
| Friday | Open 24 hours |
| Saturday | Open 24 hours |
| Sunday | Open 24 hours |