Selected points of this article
hide
Rhodes Wins Most Popular Driver Vote
Put another accolade on the board for Ben Rhodes. The 17-year-old NASCAR K&N Pro Series East Champion was voted by fans the Most Popular Driver in that division in an online election that concluded Nov. 15.
Alpha Energy Solutions, Rhodes' primary sponsor for the 2014 season, encouraged its team members, vendors, and customers to vote in the campaign, and it paid off. Rhodes received more votes than any driver in any division. In a Courier-Journal interview, he gave credit to all of his supporters.
"It means a lot to know that I have such support with fans behind me, especially here in the Louisville community," Rhodes said. "I know everyone at Alpha (Energy Solutions, his sponsor) was voting. I had everyone at Holy Cross (High School). It was cool to see that support."
"That was the cool part for me — not just to get the award but see how many people were involved."
Here's the official release from NASCAR:
DAYTONA BEACH, Fla. – The fans have spoken, and they have selected a pair of series champions as well as a pair of repeat award winners in balloting for the NASCAR regional touring series' 2014 Most Popular Driver Awards.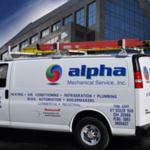 The Most Popular Driver Award winners for 2014 are:
• Ben Rhodes (Louisville, Ky.), NASCAR K&N Pro Series East
• Brandon McReynolds (Mooresville, N.C.), NASCAR K&N Pro Series West
• J.R. Fitzpatrick (Ayr, Ont.), NASCAR Canadian Tire Series presented by Mobil 1
• Rodrigo Marban (Mexico City), NASCAR Mexico Toyota Series
• Freddy Nordstrom (London), NASCAR Whelen Euro Series
• Melissa Fifield (Wakefield, N.H.), NASCAR Whelen Modified Tour
• Andy Seuss (Hampstead, N.H.), NASCAR Whelen Southern Modified Tour

First-time award winners from the group include Rhodes, McReynolds, Marban, and Fifield, while Nordstrom and Seuss retained their popular status from last year's balloting.
Rhodes, the 2014 champion of the K&N Pro Series East, garnered any driver's most votes in 2014, 450 more than Marban of the Mexico Toyota Series. K&N Pro Series East drivers also received the most collective votes of any series, 2,133 more than the Mexico Toyota Series.
The closest race was in the Canadian Tire Series, where championship runner-up Fitzpatrick edged Alex Tagliani by just 48 votes. Fitzpatrick was also the Most Popular Driver in the series' inaugural 2007 season.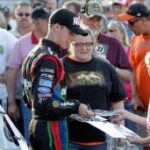 McReynolds captured 42-percent of the K&N Pro Series West vote for the largest individual share of any series. In contrast, the largest margin of victory came in the Mexico Toyota Series, where Marban outdistanced the nearest competition by 1,226 votes.
Fifield, a rookie in 2014, made history as the first female competitor to take home the Most Popular Driver Award in 30 years of Whelen Modified Tour competition.
Nordstrom and the Whelen Southern Modified Tour titlist Seuss now have the most career awards among the 2014 selectees with three apiece. Nordstrom has come successively while Seuss previously won in 2009 and 2013.
The Most Popular Driver Award winners will be recognized as part of the NASCAR Touring Series Awards on Dec. 13 in the Charlotte (North Carolina) Convention Center at the NASCAR Hall of Fame.
Alpha Energy Solutions
7200 Distribution Drive
United States (US)
Opening Hours
| | |
| --- | --- |
| Monday | Open 24 hours |
| Tuesday | Open 24 hours |
| Wednesday | Open 24 hours |
| Thursday | Open 24 hours |
| Friday | Open 24 hours |
| Saturday | Open 24 hours |
| Sunday | Open 24 hours |