Selected points of this article
hide
Rental Department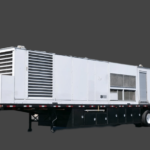 Rental department:-  No one plans for a catastrophe, but with weather patterns presenting more and more destructive events, smart facilities managers have plans in place to get equipment in a hurry to keep their operations running.
Consider the case of St. Mary's HealthCare in Louisville. In August of 2009, a torrential rainstorm dumped more than six inches of precipitation in the city in an hour. Many essential operations, such as hospitals, were flooded, crippling their operations.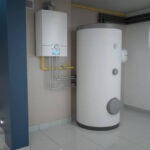 At St. Mary's, the electrical and mechanical systems were destroyed because they were located in a basement flooded. Within hours, Alpha Mechanical Service personnel provided a large diesel-powered trash pump to pump the water out. Another problem was a 400-ton Carrier water-cooled chiller submerged in flood. Alpha Mechanical provided a rental unit that tied into existing piping.
Alpha Mechanical personnel were immediately on the scene with additional equipment from our rental department, including an 800 KW generator that kept an unfortunate weather event from becoming an all-out disaster.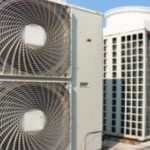 Alpha Mechanical Service's Rental Equipment Department offers climate control, air moisture, and power generation equipment. It provides total rental solutions, including application engineering, delivery, installation, operation, and maintenance. With a full range of products and services, Alpha can meet all of your remote, temporary, backup, and cooling needs.
"We can get equipment to a customer in the event of a catastrophe within hours, but we can also help customers keep their operations going during planned outages or during major repairs," said Bruce Johnson, Alpha's Rental Equipment Department manager.
Alpha can provide rental equipment quick alpha Mechanical's rental department provided this equipment at St. Mary's
Alpha Energy Solutions
7200 Distribution Drive
United States (US)
Opening Hours
| | |
| --- | --- |
| Monday | Open 24 hours |
| Tuesday | Open 24 hours |
| Wednesday | Open 24 hours |
| Thursday | Open 24 hours |
| Friday | Open 24 hours |
| Saturday | Open 24 hours |
| Sunday | Open 24 hours |