Selected points of this article
hide
Kentucky Chiller Repair Reducing Costs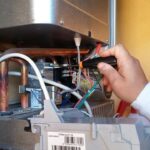 Kentucky chiller repair: Chillers are complex units that require regular maintenance. Even the smallest of problems within a model can cause severe damage and even a system failure. If your system has failed and troubleshooting methods have not been effective, it may be time to consider whether Kentucky chiller repair or replacement is the best course of action. Consulting with Alpha Energy Solutions can help to alleviate the costs involved with salvaging a cooling system.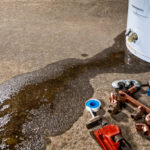 If a chiller system has failed, Kentucky chiller repair may be the most cost-effective option available; however, in some cases, it may be more advantageous to replace the entire system. Several factors must be taken into consideration when confronting a breakdown. The amount of use, capacity, and conditions under which the system is operated greatly impacts its performance. The extent of regular maintenance will also influence the life cycle of the chiller. If routine maintenance has not been performed as recommended, the risk for system failures increases.
A trained service professional from Alpha Energy Solutions can diagnose potential issues with your system and identify components that should be replaced after wear and tear. The mounting costs of frequent repairs can be eliminated with routine maintenance. If you continue to experience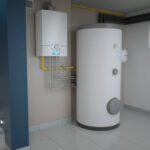 performance issues with your system frequently, it may be time to consider replacing the unit. The goal is to reduce as much downtime as possible; taking preventative measures can provide favorable results while keeping your system updated.
Ideally, the chiller system should meet peak performance while being reliable when you need it most. While there are many advantages to replacing an older system, having it repaired may reduce expenses. Obtaining a cost estimate will help you decide if repair or replacement is the best option. Compare prices and maintenance services to ensure the best life cycle for your unit
Alpha Energy Solutions
7200 Distribution Drive
United States (US)
Opening Hours
| | |
| --- | --- |
| Monday | Open 24 hours |
| Tuesday | Open 24 hours |
| Wednesday | Open 24 hours |
| Thursday | Open 24 hours |
| Friday | Open 24 hours |
| Saturday | Open 24 hours |
| Sunday | Open 24 hours |