The video surveillance industry is flooded with Professional Video Management Systems (VMS) (VMS). In the middle are the systems that are challenging the market leaders, and some of the systems that are unique and serve specialized markets. All of these solutions have one thing in common: they all aim to provide security guards with a tool to make the most of their monitoring systems.
With the widespread use of security cameras in a variety of fields, a VMS has become an indispensable tool. Professional Video management systems (VMS) can be used to keep an eye out for suspicious activities, but they can also be used to examine and analyze recorded videos to get important information from them. Video analytics acquired from a VMS, such as dwell time, can now be used by retail businesses to better serve their customers and boost their bottom lines. Other departments are starting to appreciate the usefulness of video monitoring, which is still widely employed in safety-related situations.
What Is the Process of a Professional Video Management System?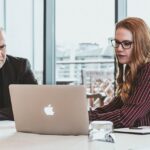 Software called VMS is used in a security camera system to bring together different parts of the system (such as cameras, encoders, recording systems, storage infrastructure, and analytics software) into a single pane of glass. Several diverse video surveillance tools are combined into a single, unified solution by this technology.
In a nutshell, a professional video management system (VMS) collects footage from network security cameras, both live and previously recorded. The video is subsequently saved to a dedicated data storage medium (on-premises, off-site, or in the cloud) according to pre-determined automatic procedures. The VMS offers an interface for accessing and viewing both recorded and live surveillance footage when an employee needs it. Metadata tagging is a feature that certain VMS systems provide, making it possible to quickly and easily find recorded surveillance footage in the future using intelligent search.
What Are the Advantages of Using a VMS System?
Simplicity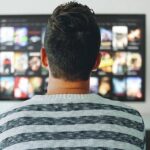 Video cameras, recording devices, storage infrastructure, and analytics software were all part of traditional video surveillance operations. A VMS combines all of these tools into one. It reduces security infrastructure complexity by providing a single interface for taking, storing, and retrieving surveillance footage. It also helps firms comply with compliance and regulatory standards by setting up automated retention rules for CCTV footage. Legally, an organization's VMS will ensure that surveillance video is still accessible.
Safety
Professional Video management solutions assist protect employees and customers. They let enterprises monitor in real-time any suspicious or criminal activity inside their premises. Employers may also use their VMS to verify staff is following safety and security protocols, particularly if an incident happens. The ability to examine prior security camera footage is critical for firms facing legal charges or workers' compensation claims. Additionally, firms in certain sectors are typically compelled by law to keep surveillance footage on hand for certain periods. A VMS allows them to automate video retention and retrieval regulations.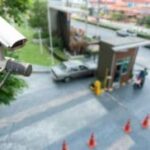 Cost
A VMS decreases the expenses involved with acquiring and maintaining numerous systems by minimizing the number of physical hardware and/or software components required. Also, Professional video management solutions generally assist firms to optimize video storage. They assist reduce storage costs by just gathering and storing the footage that matters and shifting bigger, less often accessed files to cooler levels of storage.
Alpha Energy Solutions
7200 Distribution Drive
United States (US)
Opening Hours
| | |
| --- | --- |
| Monday | Open 24 hours |
| Tuesday | Open 24 hours |
| Wednesday | Open 24 hours |
| Thursday | Open 24 hours |
| Friday | Open 24 hours |
| Saturday | Open 24 hours |
| Sunday | Open 24 hours |