Selected points of this article
hide
Louisville-KY Mobile Cooling Solutions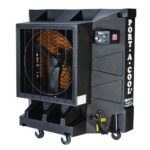 Louisville-KY Mobile cooling is great for several situations. The need for Louisville-KY mobile cooling solutions varies depending on need, cost, and purpose. If you feel that a Louisville-KY mobile cooling system may not be exactly what you are looking for, consider some useful applications. Louisville-KY Mobile cooling may be used for temporary construction sites, commercial developments, and industrial projects. Often, there is simply no need for a permanent cooling system. Therefore portable cooling is an economical option.
Selecting the right Louisville-KY mobile cooling product can be tough if you are not sure what features you need. There are, however, a few points to keep in mind if choosing a unit is frustrating. The size and placement of your system are significant. Moisture and noise levels are also two items to consider when picking out a unit. Moreover, the transfer of heat and energy are just two factors that will determine how your unit will perform.
Louisville-KY Mobile Cooling Services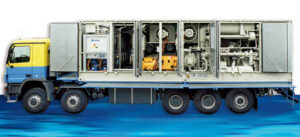 Louisville-KY Mobile cooling systems are complicated machines, so when selecting a model, review all of the parts included and consider any potential maintenance requirements. Ideally, you would want your system to run smoothly and efficiently. Whether your cooling needs are long-term or short-term, keep your budget in mind.
Once you have selected the right cooling system for your application, ensure that it receives proper maintenance. Regular maintenance reduces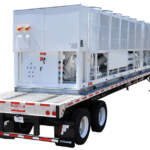 the rate of mechanical failures and catastrophic breakdowns. If your unit has received regular maintenance, repair costs will be driven down, and you will be able to save more time and energy as well. Keep your system up to date for the best performance.
The experienced team at Alpha Energy Solutions will provide top-notch service 24/7. Our company has access to parts from all of the top manufacturer brands available. As a result, we can service jobs regardless of the size. We can also reduce turnaround times for parts and installation so that you can keep your operations running smoothly.
Alpha Energy Solutions
7200 Distribution Drive
United States (US)
Opening Hours
| | |
| --- | --- |
| Monday | Open 24 hours |
| Tuesday | Open 24 hours |
| Wednesday | Open 24 hours |
| Thursday | Open 24 hours |
| Friday | Open 24 hours |
| Saturday | Open 24 hours |
| Sunday | Open 24 hours |