A Source for Kentucky Mobile Cooling Equipment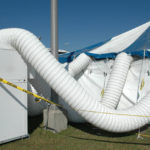 Heating and cooling needs are met with Kentucky mobile cooling equipment solutions. Short-term air-conditioning requirements are also filled with portable cooling equipment. Kentucky Mobile cooling delivers numerous advantages for temperature control. The machines are applied inside and outside of buildings. Industrial plants and commercial centers need portable cool air materials for projects that have a limited window. The materials are a cost-friendly answer for businesses in all industries. Even though mobile air products consist of fewer commitments, the machines are still durable.
Kentucky Mobile cooling equipment solutions for short-term applications are perfect for companies due to their flexible nature. Moreover, the materials offer backup air during unexpected emergencies like system outages. Furthermore, portable cooling equipment is used for work sites, outdoor gatherings, and emergency shelters. There are many examples of how portable a/c is used. As a result, the equipment is worth the investment.
Customers who demand short-term cooling prefer Kentucky mobile cooling equipment solutions because they can be moved almost anywhere. The equipment can either be mounted on a trailer or placed on solid ground. Since the units are used to fill different requirements, customers can find an exact match to their specifications. Additionally, portable air machines can also be customized for special projects.
Advantages of Portable Kentucky Mobile Cooling Equipment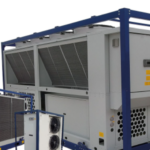 A/C is not just limited to temperature control. HVAC improves air quality for breathing. In facilities where large groups of people work together, portable cooling delivers a clean alternative for fresher air. Mobile air-conditioning systems are used in hospitals, clinics, and outdoor concert arenas. Alpha Energy Solutions delivers a wide selection of air-conditioning equipment for limited use.
Selecting the best Kentucky mobile cooling unit requires research and a trusted supplier. Alpha Energy Solutions has access to a large network of HVAC distributors. There are product selections available for nearly any budget. Furthermore, short-term cooling equipment is supported by services. HVAC service technicians are on-call at Alpha Energy Solutions 24/7.
Affordable Solutions for Kentucky Mobile HVAC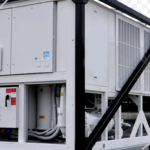 Finding portable air-conditioning systems from the top brands in HVAC is easy with Alpha Energy Solutions. We offer a range of equipment for all capacity units. Our clients can source custom solutions built for specific industries.
Kentucky Mobile cooling solutions are very flexible and affordable. Acquiring cooling for limited projects or events will not break your budget. Allow Alpha Energy Solutions to partner with you to locate quality HVAC equipment when you need it. Learn more about our extensive services for commercial and industrial HVAC.
Alpha Energy Solutions
7200 Distribution Drive
United States (US)
Opening Hours
| | |
| --- | --- |
| Monday | Open 24 hours |
| Tuesday | Open 24 hours |
| Wednesday | Open 24 hours |
| Thursday | Open 24 hours |
| Friday | Open 24 hours |
| Saturday | Open 24 hours |
| Sunday | Open 24 hours |