Purchasing and operating Louisville chillers represents a significant financial investment for facilities. They require a lot of energy and must be maintained regularly. The cost of chillers can appear absurd to a manager unfamiliar with their organization's performance, maintenance, and cost data. Understanding a facility's Louisville chiller repair and operation can help control costs and facilitate chiller replacement decisions.
Due to fluctuating chiller supplies, managers are reevaluating chiller replacement timelines. For most managers, deciding when to replace a Louisville chiller involves weighing maintenance and cost data against the benefits of upgrading to the latest generation of chillers.
Reasons For Louisville Chiller Repair and Replacement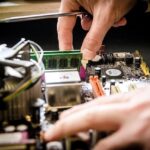 Here are some reasons for Louisville chiller repair and replacement. Many decisions about Louisville chiller maintenance and replacement are based on performance data. We can claim that our staff regularly monitors and adjusts your chilled-water system's loads and amps.
Maintenance, engineering, and facility management consultant believes that every maintenance and engineering department should adopt Louisville chiller repair and maintenance practices. Technicians should monitor power usage, chilled water supply, and return temperatures, chiller current, water flow, condensation water supply, and return temperatures. Managers can use this data to estimate the efficiency of their chillers.
Technicians should record energy consumption for all chilled-water system equipment, including chillers, pumps, and cooling towers, to better understand operating efficiencies. However, we recommend a more thorough audit. Managers can better understand operating efficiencies by conducting an audit over weeks or months. We advise managers to check the chiller's log and ask the following questions:
Is Chiller Repair necessary to make regular maintenance entries?
The data collected shows whether the Louisville chiller operates within its standard operating range or operates inefficiently.
How cold is the chilled water supply?
Inspection Methods for Louisville Chiller Repair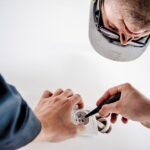 Routine inspections also help keep the Louisville chillers running efficiently. "We do basic quarterly inspections," we explain, "and then an annual maintenance inspection on each of our chillers." "We do a full system check, like an oil analysis and a flow check".
So, when the chilled water system is turned on in the spring or summer, we will check for oil leaks, refrigerant leaks, and other issues twice a year.
We advise managers to schedule technicians to clean scale from heat exchanger tubes every two years to maximize efficiency. Tubes should be cleaned before an audit to ensure accurate efficiency measurements. Long purge-unit run times, for example, could indicate an efficiency-robbing air leak.
Annual inspections should include refrigerant testing, controls calibration, safety tests, and visual reviews of wires, cables, and disconnects.
Upkeep Information for Louisville Chiller Repair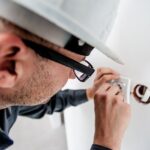 Regular repair and maintenance tasks should be documented. Our company keeps daily round sheets on preventative maintenance tasks. Any Louisville chiller maintenance must be registered, whether performed by in-house technicians or contractors.
Managers should not overlook the importance of documenting minor maintenance such as adding oil or making minor adjustments. Technicians who provide this level of detail in their reports help managers make informed decisions about Louisville chiller maintenance and upgrades.
While detailed maintenance logs may not reveal immediate issues, they can help managers identify long-term trends that can reduce chiller efficiency and negatively impact its bottom line.
Costs to Consider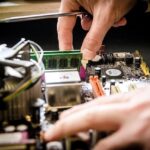 Managers should keep track of Louisville chiller expenses such as electricity, maintenance, and replacement parts. The hospital's accounting system keeps track of maintenance costs, and the chemical cost center keeps track of refrigerant costs as well.
Besides choosing the most cost-effective refrigerants, our company is always looking ahead. Managers can use Louisville chiller cost data to plan for future refrigerant phase-out costs and get credit for reducing refrigerant leakage.
We do not track daily maintenance costs, and we believe data could be used to develop a business case for replacing older chillers with chronic operational issues.
Data analysis of Louisville Chiller Repair
Managers can use data on Louisville chiller performance, maintenance, and costs to justify Louisville chiller repair or replacement, including comparing the costs of existing and new equipment. Typically, these costs include:
Installation and transportation costs
Maintenance costs
Energy use has several costs.
Costs of refrigerants, including phase-out costs
If necessary, maintenance managers may factor in the costs of upgrading mechanical rooms or plants to accommodate the new equipment.
If replacing the Louisville chiller is the most cost-effective option, managers can convince building owners and other senior management. Operating logs can be used to determine a facility's cooling demand, including run times and loads, and plan for future cooling needs. With this data, managers can decide whether to keep or replace the chiller.
Managers can use this data to forecast life-cycle costs and make a case for improving Louisville chiller efficiency and thus the bottom line.
Alpha Energy Solutions
7200 Distribution Drive
United States (US)
Opening Hours
| | |
| --- | --- |
| Monday | Open 24 hours |
| Tuesday | Open 24 hours |
| Wednesday | Open 24 hours |
| Thursday | Open 24 hours |
| Friday | Open 24 hours |
| Saturday | Open 24 hours |
| Sunday | Open 24 hours |