Selected points of this article
hide
Louisville Chiller Rental Solutions in Louisville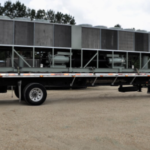 Louisville Chiller Rental units are great for several applications. Depending on your business model, it may not always be necessary or feasible to invest in a chiller purchase. Renting a chiller is often a cost-effective solution for short-term projects in commercial buildings or manufacturing facilities.
Selecting a Louisville chiller rental should not be difficult; however, the systems are complex, and there are many different models available. Consulting an experienced service provider is always recommended. Consider Alpha Energy Solutions as your prime choice for rental equipment. We can offer a couple of things that would be most beneficial to your project including quality, selection, and service.
Because we have a wide distributor network, we have access to all of the major manufacturer brands on the market. When choosing a Louisville chiller rental, consider brands with the strongest reputations for delivering the best performance and quality systems. Even if you are renting equipment for a temporary project, you need the system to be reliable.
Louisville Chiller Rental – All Capacity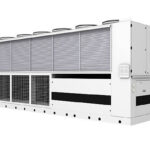 Although you can depend on your rental of any size, the machinery will require maintenance to run efficiently. Of course, you will also want your system to make the best use of energy. One solution to keeping your unit up to date is to schedule maintenance at regular intervals.
Alpha Energy Solutions can assist with care through preventative maintenance programs. The programs can be customized to match your system, which is helpful for budgeting purposes.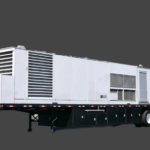 While conducting maintenance is the best way to keep your equipment rental updated, you can never anticipate certain frequent use issues. If you do have a performance issue with your equipment, there is comfort in knowing that you can call on an experienced technician at any time.
At Alpha Energy Solutions, our technicians are on call 24-hours per day and 7 days a week to handle service calls. You can never truly predict an emergency, but service availability will make a great difference during critical times.
Alpha Energy Solutions
7200 Distribution Drive
United States (US)
Opening Hours
| | |
| --- | --- |
| Monday | Open 24 hours |
| Tuesday | Open 24 hours |
| Wednesday | Open 24 hours |
| Thursday | Open 24 hours |
| Friday | Open 24 hours |
| Saturday | Open 24 hours |
| Sunday | Open 24 hours |