Selected points of this article
hide
Finding the Right Louisville Chiller Rentals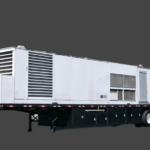 Louisville Chiller Rentals are applicable in several different scenarios. Because not all situations call for a chiller purchase, rental equipment is an ideal alternative. There are, of course, certain projects that do not require a permanent setup. In this case, renting cooling equipment is helpful. Alpha Energy Solutions is your source for HVAC equipment, including chillers.
Searching for the right Louisville Chiller Rentals is easier with the guidance of an expert. Selecting a chiller that meets your needs requires precise information, such as how it will be used, where it will be placed, and how it will use energy. Navigating through the vast number of brands available proves to be a daunting task, which is why you should contact Alpha Energy Solutions.
With over 2000 years of experience in the field combined, our technicians are knowledgeable. We are experts who are well-versed in HVAC. We handle jobs of all capacities, so if you are not certain about exactly what system would work best, contact us.
Louisville Chiller Rentals and Equipment Care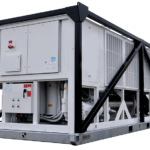 When shopping around for Louisville Chiller Rentals, it is necessary to consider issues such as repair and emergencies. While chillers are highly reliable, they do require consistent maintenance. When conducted at regular intervals, maintenance lengthens the life of your chiller unit. Moreover, maintenance is a preventative measure that helps to circumvent breakdowns. Ask about our Preventative Maintenance Plans.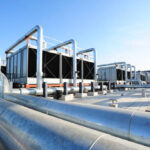 Although maintenance measures help avoid performance issues, you never can anticipate when more serious issues may happen. Chillers, though complex, are very reliable and efficient sources of cooling. However, from time to time, you may experience a performance issue that needs to be addressed quickly.
The technicians at Alpha Energy Solutions are on-call 24/7 to handle urgent service calls. Contact us to learn more about how we can help with your chiller rental equipment needs.
Alpha Energy Solutions
7200 Distribution Drive
United States (US)
Opening Hours
| | |
| --- | --- |
| Monday | Open 24 hours |
| Tuesday | Open 24 hours |
| Wednesday | Open 24 hours |
| Thursday | Open 24 hours |
| Friday | Open 24 hours |
| Saturday | Open 24 hours |
| Sunday | Open 24 hours |