As businesses reopen and the economy improves, ensure the machinery and tools you rely on to keep things running smoothly are in good working order. In a few scenarios, your Louisville chiller may require maintenance, which often bears the lion's share of an organization's energy burden.
Here are five potential red flags that indicate it's time to replace your Louisville chiller
Age Or Lifespan Of A Louisville Chiller:
When a Louisville chiller system ages, the parts deteriorate quickly, and scale can form. As a result of this buildup, the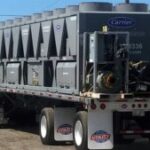 durability and effectiveness of your chiller may deteriorate. Chillers typically have a lifespan of 15 to 20 years.
Common repair problems include compressor failure, leaking internal evaporator or condenser, and old controls that are no longer maintained. Even though regular maintenance can delay some of the effects of aging, your business and Louisville chillers will not work if the part is not replaced as soon as possible.
Costly Maintenance:
Wear and tear on an older Louisville chiller's parts may result in higher maintenance costs for your company. The energy required to provide the same amount of power increases as motors age. One of two things may occur when your Louisville chiller becomes older, and its parts begin to wear out over time.
Either you need to replace the parts, resulting in higher operating expenses and a decrease in efficiency, or if you are not going to replace them, resulting in both a decrease in efficiency and a decrease in operating expenses. In any case, the costs of maintaining an outdated cooling system quickly add up.
Increase In Energy Bills:
Chillers now use less electricity than they used to, especially compared to previous models. You must determine your chiller's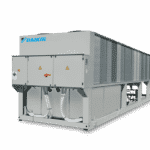 coefficient of performance to monitor how well it works (or COP). Higher efficiency coefficients indicate a higher level of efficiency. The coefficient of performance (COP) indicates the ratio of the heat removed to energy input in the Louisville chiller device you use.
According to Paul Appleby, author of "Sustainable Retrofit & Facilities Management," a 25-year-old chiller has a coefficient of performance (COP) of only 3.5, whereas a new Louisville chiller has a COP of more than 6.0.
Compared to older models, the increased energy efficiency of modern Louisville chillers can result in cost savings of hundreds of dollars over the life of the equipment (without accounting for additional savings).
Challenging To Obtain Replacement Parts:
Another factor to consider when deciding whether or not to replace your chiller is the difficulty of finding replacement parts. Since your Louisville chiller is likely the most expensive piece of machinery in your company, performing routine maintenance on any components prone to wear and tear over time, such as condensers or cooling fans, is critical.
Regrettably, some older Louisville chillers may contain no longer manufactured components, making replacements challenging to find. If this is happening to your Louisville chiller, you should start thinking about replacing it sooner rather than later.
Difficulty In Operations:
The ease of operation is one of the indicators that a new chiller is required, though this fact is frequently overlooked. If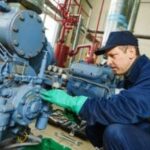 your Louisville chiller is challenging to use, it may cause stress for your employees and raise operating costs.
The advanced control features provided by modern chillers, which are also energy efficient, contribute to a better working environment for the workforce that operates the machinery.
As a result of these advancements, modern Louisville chillers have the potential to be an excellent addition to buildings with increasingly stringent operational requirements.
When you invest in modern chillers, you and your employees will benefit from increased peace of mind, improved performance, and lower operating costs.
Conclusion:
If you have determined that purchasing a new Louisville chiller is the best course of action for you, we can assist you in locating the option that is the best fit for both you and the requirements you have.
Our chiller experts will work with you to select a Louisville chiller with a low environmental impact, helps you run your business more reliably, and saves you money over the machine's lifetime. We have a combined experience of nearly 10 years.
Alpha Energy Solutions
7200 Distribution Drive
United States (US)
Opening Hours
| | |
| --- | --- |
| Monday | Open 24 hours |
| Tuesday | Open 24 hours |
| Wednesday | Open 24 hours |
| Thursday | Open 24 hours |
| Friday | Open 24 hours |
| Saturday | Open 24 hours |
| Sunday | Open 24 hours |