Selected points of this article
hide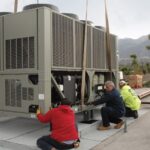 Know more about Louisville KY Chiller Repair: If your chiller has developed a corrosion-caused hole, don't buy another Chiller; repair it! Regular maintenance of company equipment guarantees its optimized performance and long lifespan, and Chillers are no exception. Chillers are a huge cost to your facility, both in purchasing and operational costs. As a business owner or facility manager, the chances are high that you may ignore repair or your Louisville KY chiller repair due to financial constraints, which could later cause equipment malfunction. It is important first to understand the kind you are using, the time of the year, contractors, inspection services, or shutdown services.
Alpha energy solutions provide you with the best practices to keep your chillers running and at peak performance through our Louisville KY chiller repair method.
Buying a new Chiller can be costly to your organization; therefore, Louisville KY chiller repair is no surprise the best solution when most institutions are faced with the dilemma of choosing between a new chiller and repairing it. When your Chiller is properly repaired, the technicians will have it easy by performing minor repairs rather than installing a new one. However, you should note that as your Chiller ages, the costs for repair and maintenance tend to rise.
Before Louisville KY chiller repair the following considerations should be made
Cost – Louisville KY Chiller repair expenses are many and could add up rapidly; therefore, before carrying out a repair plan on your equipment, ensure you track power costs, and maintenance costs, among other related costs for the repair.
Maintenance Data – You should record the results of regular inspections and maintenance tasks for preventive future repairs. It doesn't matter if the maintenance was performed by in-house or outside technicians; ensure it is recorded. This helps identify long-term trends that could compromise Louisville KY Chiller repair.
Evaluating data – Using the collected and analyzed data about the chiller, you can make a case for repairs, including energy consumption and refrigerant costs. Managers can also use the information to help find support for the Louisville KY chiller repair. Ultimately, the repair process will help you anticipate life-cycle costs and build an actual case to enhance Chiller's effectiveness.
When it comes to Louisville KY Chiller repair, you also need to understand how the chiller system operates. Knowing these will help you avoid future Louisville KY chiller repairs and enable your equipment to run smoothly.
Use regular water treatments to avoid chiller repairs. Water chillers are the most popular used. Ensure that you frequently treat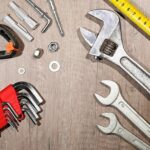 water in the units to prevent corrosion which further causes holes that lead to repair. Secondly, attend to any leaks immediately because even small leaks in your system could cause more risky issues.
Unwanted moisture leads to the formation of corrosive acids, which cause rust in the chiller preventing it from operating properly, thus requiring a repair. It would be best if you also cleaned the Chiller pipes because the overall functioning of the Chiller depends on effective heat transfer in the evaporator and condenser tubes. When the pipes are clean, the system runs smoothly. Finally, to avoid Louisville KY chiller repair, you should conduct oil and refrigerant analysis regularly.
Alpha energy solutions give you a repair procedure that will save you thousands of dollars you could use d to replace one. For more information about Louisville KY Chiller repair, please read our website.
Alpha Energy Solutions
7200 Distribution Drive
United States (US)
Opening Hours
| | |
| --- | --- |
| Monday | Open 24 hours |
| Tuesday | Open 24 hours |
| Wednesday | Open 24 hours |
| Thursday | Open 24 hours |
| Friday | Open 24 hours |
| Saturday | Open 24 hours |
| Sunday | Open 24 hours |