Upgrade Commercial Integrated Systems for Louisville based Facilities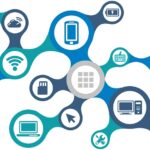 Commercial Integrated systems for commercial security allow companies to protect important assets. Companies are tasked with providing a safe environment for customers and employees. Since businesses need to also protect their reputation, Commercial integrated systems are essential. Real threats against businesses exist in many forms. Criminals place reputable companies at risk because of infiltration.
Commercial Integrated systems for commercial buildings enable companies to defend valuable assets and human resources. Commercial Integrated systems are ideal for businesses both large and small. The process allows facilities to enhance security from multiple angles. Employing a multi-faceted approach, systems integration combines different components into a single point. Since security applications are unique, systems integration offers efficient implementation. Alarms, physical security, smoke detection, and video surveillance are compiled into a single system. The technology delivers uninterrupted service for facilities.
Commercial Integrated Systems Processes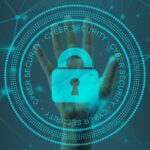 Modern security tools used for Commercial integrated systems deliver monitoring round the clock. Ongoing visibility helps to protect businesses even after regular operating hours. With advanced tools, security personnel can monitor audio and visuals 24-hours a day, 7-days per week. The capabilities of systems integration are woven into devices like closed-caption television and emergency response alarms.
Commercial Integrated systems offer many advantages for businesses in need of stronger defenses. Not does the technology disable threats but it is also a deterrent. Strong security measures that are visible discourage criminal activity before it happens. If a crime is in progress or already completed, the surveillance captured will help law enforcement apprehend criminals. The theft of goods and data is costly for businesses so adequate surveillance is essential. The power of video surveillance cannot be understated.
Systems integration is a strong tool against potential threats including digital and in-person. Regardless of whether a business is small or large, investing in security programs is worth the cost. Every day, companies are faced with new challenges that threaten their sustainability. Since businesses cannot afford the economic losses associated with the theft of materials and data, security systems provide valuable protection against the unexpected.
Empowering Business with Commercial Integrated Systems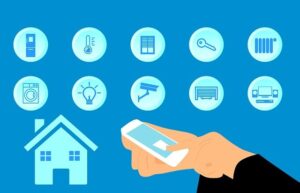 Louisville, Kentucky-based Alpha Energy Solutions works to empower businesses with the best in the security industry. Working with commercial and industrial clients, our tools will help to protect your company from the threat of security breaches. Criminals continue to develop new ways to weaken the capabilities of thriving companies. Businesses do not need to fall victim to crime. Consider how Alpha Energy Solutions can help businesses of all sizes benefit from systems integration for security.
The cost to upgrade or implement new security systems is less than the cost of legal fees associated with security breaches and criminal acts. Businesses protect not only physical assets but valued employees and customers with the right tools. Ask how Alpha Energy Solutions, in Louisville, Kentucky can help take your security programs to the next level with expertise.
Call us at (888) 212-6324 to request an appointment to visit our Louisville office at 7200 Distribution Dr, Louisville, KY 40258
Alpha Energy Solutions
7200 Distribution Drive
United States (US)
Opening Hours
| | |
| --- | --- |
| Monday | Open 24 hours |
| Tuesday | Open 24 hours |
| Wednesday | Open 24 hours |
| Thursday | Open 24 hours |
| Friday | Open 24 hours |
| Saturday | Open 24 hours |
| Sunday | Open 24 hours |