Selected points of this article
hide
Now more about Industrial Sewer Cleaning service:- Mop liquid, which contains a significant number of pollutants, is one of the most prevalent reasons for clogged floor drains. Sewage and particles can add up over time in some factories and storage areas due to regular or even weekly washing of floors, resulting in a drain blockage. Manufacturing floors can also accumulate a huge amount of abandoned trash and packaging debris, much of which ends up in the floor drains. Drains should be maintained regularly to ensure that they are in good working order.
What is involved in effective industrial sewer cleaning?
Clogged drains are a common occurrence in industrial operations. Because a backup can cause considerable damage, obstructions must be cleared as soon as possible.
Drain jams in a building can cause pipelines to erode, resulting in costly repairs; significant backups can lead pipelines to burst, resulting in expensive repairs.
A hot water jetter blasts debris out of clogged sewer systems with a forceful flow of water.
The process, which is highly technologically complex, is used to remove things that become stuck inside a drain line.
When opposed to other plumbing techniques, the water jetter is quick, simple, and, most significantly, cost-effective.
Why is industrial sewer cleaning required?
A blockage in an industrial plant can be caused by a variety of materials.
Oil residue, grime, and other impurities, for instance, may make their way into sewer lines.
Neighboring pollutants, such as cleaning chemicals from machines, may produce jams in other buildings, necessitating industrial sewer cleaning. Hair, trash, grime, and foodstuff, to name a few, are examples of additional detritus.
Although all of these are instances of the type of filth that may be discovered inside an industrial pipeline, human excrement is one of the most unhygienic contaminants.
Sediment build-up will impede the flow of trash through the interconnections over time, thus industrial sewer cleaning is advised.
If the waste flow is not managed, it will be slowed and eventually cease; this is termed a clog.
If the movement is slow or non-existent, the outcome will be a backup at some point.
Contaminant backups not only cause a large problem to clear up, but they are also hazardous to the environment.
Because the objects moving through a sewage line are garbage, they are loaded with grime, germs, and other pathogens that must be kept away from humans.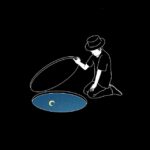 Maintain the cleanliness and safety of your industrial plant, as well as the efficient operation of your sewer systems. A slow-flowing line, slow-to-empty sewers, and backups whereby drains puddle with water are all signs of a blockage. The water will almost definitely be dark, brownish, or greyish in color, with microscopic particles drifting around and a strange odor. Do not try to unclog drainage lines at a commercial building on your own. Ordinary cleaners may not only be productive, but they also pose a health risk. Furthermore, some chemicals may cause additional harm to the parts of your sewer. Before actually trying to clear a blockage on your own, speak with a skilled professional about industrial sewer cleaning.
Alpha Energy Solutions
7200 Distribution Drive
United States (US)
Opening Hours
| | |
| --- | --- |
| Monday | Open 24 hours |
| Tuesday | Open 24 hours |
| Wednesday | Open 24 hours |
| Thursday | Open 24 hours |
| Friday | Open 24 hours |
| Saturday | Open 24 hours |
| Sunday | Open 24 hours |