Selected points of this article
hide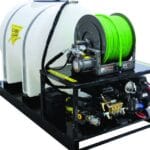 Industrial sewer cleaning service is carried out in a variety of sectors. Facilities should look at sewer cleaning as a basic service. Industrial sewer cleaning reduces overflows which could cause damage to buildings. Waste can erupt immediately after placing a strain on sewer lines. The outcome is an overflow into common places and high-traffic spaces.
Additionally, you'll likely find more and more materials are responsible for clogging the structures than expected. The serious problem is that small particle can result in severe blockages that ultimately result in overflows. The materials that are ordinarily utilized to remove a clog aren't always thorough. Industrial sewer cleaning service is usually effective as well as efficient. Commercial sewer cleaning for both industrial and commercial buildings is offered by Alpha Energy Solutions, year-round.
Industrial Sewer Cleaning for Severe Clogs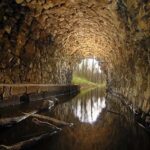 Through sewer clogs, moisture can result in foul odors in addition to mold. Moreover, if a sewer overflows, a center might be ruined by water damage. Attempting to fix damage caused by a rupture of a pipe or even a significant overflow can easily be expensive for businesses, no matter their size. Maintaining sewer lines indicates a cleaner establishment.
Facilities must meet air standards along with occupational safety. Water back-ups derail safety and place building occupants at risk. The strategies for eliminating waste have improved with breakthroughs in manufacturing. Most customers are acquainted with techniques like snaking and degreasing, nevertheless, cleaning a sewer with hot water is most effective.
Since the hot water procedure utilizes a rush of water at a high rate of speed, waste is eliminated from sewer collections with greater ease. The technique is precise and above all, comprehensive. Expelling waste by way of a sewer line is a standard part of the process, nonetheless, its sewer lines should be free from debris.
Professional Sewer Clean Up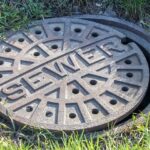 Traditional cleaning procedures should not be eliminated, but they may require more effort. Furthermore, practices like snaking can leave some debris. If debris is not fully removed, clogs will persist. Over time debris will cause sewer lines to burst.
The hot water technique used for industrial sewer cleaning is affordable for facilities.
Our service technicians are on-call 24/7 to answer calls for assistance with industrial sewers. In addition to specialized plumbing services, we are an expert in commercial HVAC. Looking to discover how Alpha Energy Solutions can work with you to improve sewer lines in a commercial facility? Contact us.
Alpha Energy Solutions
7200 Distribution Drive
United States (US)
Opening Hours
| | |
| --- | --- |
| Monday | Open 24 hours |
| Tuesday | Open 24 hours |
| Wednesday | Open 24 hours |
| Thursday | Open 24 hours |
| Friday | Open 24 hours |
| Saturday | Open 24 hours |
| Sunday | Open 24 hours |