Selected points of this article
hide
Currently, the world has had to look for ways to adapt and live with the novel coronavirus. Facilities have had to use industrial sanitizers regularly to protect their customers and staff from the virus. Food processing facilities are more prone to germs,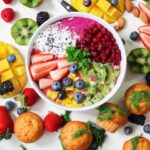 viruses, and other disease-causing pathogens. This is because the environment needs a lot of care since it can quickly grow mildew.
Also, the industrial sanitizers recommended by the centers for disease control and prevention (CDC) may not be very favorable for surfaces constantly in contact with foodstuffs. This is because they contain alcohols which people have been advised against consuming. However, there are industrial sanitizers that can be used safely in facilities that handle food. This article will give three commonly used components of such nature.
Very reliable industrial sanitizer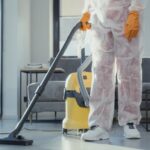 Chlorine is one component that can be used as an industrial sanitizer. Chlorine has been utilized to kill disease-causing pathogens in food processing facilities. The apparent reason it is highly used is that it is very cheap and works effectively. Another characteristic of chlorine is that it is not toxic, so it will not cause poisoning to food consumers.
One of the states in which chlorine exists is liquid chlorine, a very reliable industrial sanitizer. These sanitizers inhibit the spread of coronavirus by working against the protein capsid, which protects the virus. Without this protective layer, the virus is unable to attack a new host. Coronavirus is one of the viruses which is protected by the protein layer.
industrial sanitizers used in food processing facilities
Quaternary ammonium compounds are another component that can be included in industrial sanitizers used in food processing facilities. The action of these sanitizers against the virus is that they are positive ions that are attracted by the negative ions in the viruses. This way, they work against the protein coating the virus and are able to eliminate the virus. These industrial sanitizers are also not corrosive and may be used on any surface, and they do not affect the user.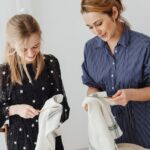 Thus, they may be used on all surfaces that come in contact with food. Coronavirus has caused confusion among facility owners in an attempt to find the right one that protects their facility fully. The virus contains tiny particles that cannot be seen by human eyes. However, once the positive charge present in quaternary ammonium compounds attacks them, it is easier to eradicate them from all surfaces.
Iodine is another component that has been used as an industrial sanitizer in food processing facilities. It has been in use for a long time for its efficiency in the prevention of the spread of germs, viruses, and other disease-causing particles. However, iodine is mostly not preferable for use since it is known to stain some surfaces, especially those made of plastic, and it is a little bit expensive.
All the same, facility owners should never forget that the health of the customers and staff is essential, especially in these times. For that reason, they should always be careful to use the industrial sanitizers that CDC has recommended. Also, they should be keen on testing the efficacy of the sanitizers.
Alpha Energy Solutions
7200 Distribution Drive
United States (US)
Opening Hours
| | |
| --- | --- |
| Monday | Open 24 hours |
| Tuesday | Open 24 hours |
| Wednesday | Open 24 hours |
| Thursday | Open 24 hours |
| Friday | Open 24 hours |
| Saturday | Open 24 hours |
| Sunday | Open 24 hours |