Selected points of this article
hide
Industrial HVAC services make up an incredibly profitable business. Sure, you need a lot of money for investment, but if you have the knowledge and experience, you will be able to rake in a profit in a short amount of time. But what exactly can you provide in your business? That is something to think about.
Here are the 10 common industrial HVAC services your business can provide
Installation: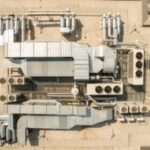 Some services are common to all Industrial HVAC Services providers, and installation is one of them. However, unlike the residential side, on the industrial level, the technicians are supposed to have specialization, experience, and knowledge to deal with the brand. the installation process requires much more meticulous planning on a bigger scale, so you should be prepared for that.
Replacement:
Just like installation, replacement is another common service. Industrial HVAC services also provide replacements, from small-scale components to entire systems. However, now, the existing electrical system would need to be altered significantly before the replacement can be fitted. This is because the specs of Industrial HVAC Services systems change regularly with new technology. Hence, it would be a stupid assumption that newer brands would fit the existing configuration. Hence, reconfiguration is required in such cases.
Repair:
Just like the previous two, the repair is another service common to all Industrial HVAC Services fields. But now, you are bound to provide repairs promptly, without causing additional complications. This means that your hired technicians (and you) have to be incredibly skilled, experienced, knowledgeable, and quick on their feet to carry out the repairs quickly.
Maintenance:
All industrial HVAC service providers would inform you that at the industrial level, maintenance is mandatory rather than necessary. You would need to tailor specific programs for such systems that can be scheduled regularly.
HVAC Mechanical Preventative Maintenance Programs:
But even though you are providing maintenance, on its own, this is not going to cut it. Thus, you can create and offer extensively prepared preventive maintenance programs for Industrial HVAC Services systems. These types of programs are extremely helpful, they prevent sudden breakdowns, and malfunctions, and reduce the need for frequent repairs, or in worst cases, replacement.
Pre-Construction And Fabrication: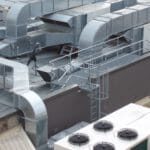 Not many are aware of this fact, but existing materials and components are rarely suitable for many industrial HVAC systems. The reason behind this is that such systems come with their specifications and requirements, thus the need for fabrication. You can also offer the service of preconstruction and fabrication of materials and components for Industrial HVAC Services systems.
Lift Cleaning And Maintenance:
It may come as a surprise, but not many businesses offer lift cleaning, even though it is a part of HVAC industrial services. Thus, if you provide it, you would be able to carve out your niche in the market pretty quickly.
Equipment Supply:
It is not exactly one of the industrial HVAC services. It would not be wrong to say that it is a business of its own. But still, you can offer to get your customers the required equipment that they want to buy. The reason why it would be so profitable is that it is hard to find HVAC equipment suitable for industrial systems.
Rental Equipment: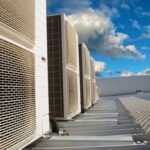 It is a well-known fact that industrial HVAC equipment is not affordable. Thus the reason for the existence of rental equipment. Thing is, if this venture proves to be successful, you can create an entirely separate business out of it.
Air Quality Solutions:
Finally, air quality solutions are another of the popular industrial HVAC services that you can provide. Right now, the market is open for such services, because the pandemic has made it clear to us that living with the existing indoor air quality is not acceptable anymore.
Alpha Energy Solutions
7200 Distribution Drive
United States (US)
Opening Hours
| | |
| --- | --- |
| Monday | Open 24 hours |
| Tuesday | Open 24 hours |
| Wednesday | Open 24 hours |
| Thursday | Open 24 hours |
| Friday | Open 24 hours |
| Saturday | Open 24 hours |
| Sunday | Open 24 hours |