Selected points of this article
hide
Locate Kentucky HVAC Parts with Ease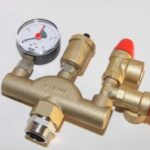 Kentucky HVAC Parts: An HVAC outage can lead to increased expenses, loss of productivity, and discomfort in your facility. As temperatures change throughout the year, regular maintenance is needed to keep your system up and running. If you experience a system outage, getting the right Kentucky HVAC Parts promptly can reduce downtime in your industrial or commercial facility. Ideally, finding a service provider that can promise quality manufacturer parts, timely delivery, and affordable pricing is the best way to keep your expenses down and get your system up and running quickly.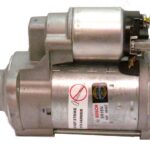 Alpha Energy Solutions can help you get your HVAC system back on track in little time with industry-leading service and top-quality solutions. Alpha specializes in all of the leading manufacturer brands for Kentucky HVAC Parts this means you do not have to wait for an extended period of time for delivery. With over 100 years of experience in parts and services, Alpha's team of skilled technicians can address your heating and cooling needs 24-hours a day, 7-days a week, especially when you need it most.
Alpha Energy Solutions offers various capabilities for several applications, including split systems, computer room A/C units, air dryers, ice machines, VAV boxes, cooling towers, cabinet coolers, heat pump loops, thermal storage, and more. It doesn't matter if your facility is a hotel, restaurant, school, warehouse, medical, or retail facility. Alpha Energy Solutions can deliver the parts and services to keep your heating and cooling system functioning at optimum performance.
Unexpected outages may occur for many reasons, but they can often be prevented with Kentucky HVAC Parts proper maintenance. The HVAC Preventative Maintenance plans offered by Alpha Energy are designed to meet your specific needs. With the Preventative Maintenance Plan, you can preserve the life of your heating and cooling systems. The plans' benefits include seasonal inspections, reports, preventative and predictive maintenance, and 24/7 monitoring.
Alpha Energy Solutions
7200 Distribution Drive
United States (US)
Opening Hours
| | |
| --- | --- |
| Monday | Open 24 hours |
| Tuesday | Open 24 hours |
| Wednesday | Open 24 hours |
| Thursday | Open 24 hours |
| Friday | Open 24 hours |
| Saturday | Open 24 hours |
| Sunday | Open 24 hours |