Selected points of this article
hide
Louisville HVAC Equipment Rental No Hassle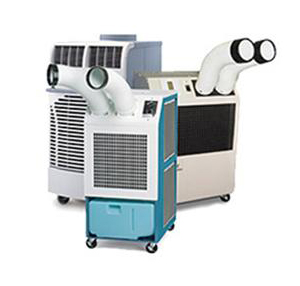 If you are looking for a cost-effective way to heat or cool your commercial or industrial facility, you should consider a Louisville HVAC Equipment Rental from Alpha Energy Solutions. As an industry leader in heating and cooling solutions, Alpha Energy Solutions can provide climate-control systems for numerous applications regardless of the size. HVAC is an investment, and having a functional system can make a tremendous difference in your facility's productivity and profitability. If you are not sure which system is best suited for your requirement, contact a service professional at Alpha Energy Solutions.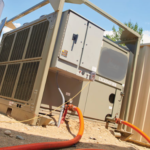 Considering there are so many variations and options available in heating and air, enlisting a service professional's help may help you narrow down a solution that is efficient and cost-effective. Whether you are investing in a permanent system or Louisville HVAC Equipment Rental, it is necessary to consider the factors that will affect your unit's life cycle and any costs associated with your investment. If you are unsure about the best location for your system, the capacity required to heat or cool your facility, and its overall functionality, look to one of our experts here at Alpha Energy Solutions.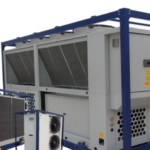 If you have selected a Louisville HVAC Equipment Rental, you will want to ensure that it runs at peak performance. Systems that are not well-maintained run a greater risk of a mechanical breakdown. A mechanical breakdown can have a major impact on production, efficiency, and air quality. Keep your Louisville HVAC Equipment Rental in the best shape by selecting one of the Preventative Maintenance Plans from Alpha Energy Solutions.
The Preventative Maintenance Plans enable service technicians to identify problems early before they become costly repairs. Technicians also provide scheduled maintenance and maintain status reports so that you can stay up to date on your system's performance. Suppose your rental system does experience mechanical issues, no worries. Service technicians at Alpha Energy Solutions are available 24-hours a day, 7-days a week, to make emergency service calls.
Alpha Energy Solutions
7200 Distribution Drive
United States (US)
Opening Hours
| | |
| --- | --- |
| Monday | Open 24 hours |
| Tuesday | Open 24 hours |
| Wednesday | Open 24 hours |
| Thursday | Open 24 hours |
| Friday | Open 24 hours |
| Saturday | Open 24 hours |
| Sunday | Open 24 hours |