Selected points of this article
hide
6 Ways To Improve Your HVAC Equipment Rental Business Profitability
HVAC Equipment Rental: The building and roofing industries are performing well, which is great news for construction HVAC equipment rental companies. What steps can you take to help your business run more smoothly and profitably during this period?
This post will highlight six practical tactics you may use to boost the profitability of your HVAC equipment rental business. These techniques might range from just keeping a website to purchasing equipment that can serve several industries.
1. Make sure your business is easy to find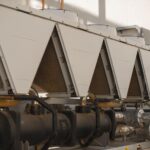 Whether you run a small, medium, or large HVAC equipment rental company, your potential consumers must be able to locate you.
Making a Google My Business listing for your organization is a simple and cost-free approach to acquiring traction online. Thanks to this feature, those searching for your services on Google may now see your company's address and hours of operation, phone number, website, and even the products on sale.
If your website has one, ensure your contact information is readily available via a "Contact" button or link on the front page. This information should also be provided in your website's footer (this will set you apart from many lesser HVAC equipment rental companies).
If visitors are having trouble finding your physical location, you should emphasize nearby landmarks or include a link to Google Maps on your contact page.
2. Employ your skills in the sphere of email marketing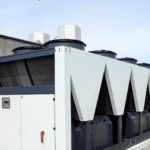 Email marketing is one of the most effective types of digital marketing, with some of the best overall results. Sending a monthly email to your present customers and possibly new consumers is a tactic you might want to try if you're just getting started or want to boost your digital visibility.
You may also use email to send special offers to specific clients or prospects in your sales pipeline for a short time. If they show your email coupon during National Roofing Week, you can give them an "employee discount." This offer is valid for both first-time renters and repeated clients.
If you utilize one of the email marketing solutions with pre-designed themes offered by companies like MailChimp and Constant Contact, your emails will appear more polished and professional.
3. Provide customers with pick-up and delivery services
By providing delivery and pick-up services, you can considerably improve your clients' happiness levels. These services demonstrate that you offer more than just the option to use your equipment in their own company to your clients.
Remember that you must include the address of the site where your equipment will be delivered. Vehicle expenses must be factored into the equation while seeking to keep equipment in good working order without sacrificing revenue.
4. Invest in cutting-edge technology that provides solutions to your target audience's difficulties.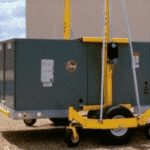 Your company leases out equipment intending to assist others in discovering solutions to their problems, but how do you know what those problems are? Please pay special attention to the technologies that your target audience uses and those that they don't.
Why do they refuse to use specific tools? Is the price out of reach for the majority of people? How much would more cost-effective renting that piece of equipment be for them?
You should fill your HVAC equipment rental fleet with machines that can address problems in several industries to reduce the time your equipment sits idle in your lot.
5. Make a payment that is larger than the bare minimum in advance.
Machinery and tool HVAC equipment rental businesses that are just starting may not have the financial capacity to purchase new machinery and tools outright. If you decide to finance new equipment for your HVAC equipment rental fleet, you should put down a larger deposit than is required. As a result, your monthly costs are lowered, and you can pay off the equipment sooner, allowing you to start making money more shortly.
6. Calculate the potential tax savings.
If you have been in business for a long time, you can deduct expenses totaling hundreds of thousands of dollars spent on growing your firm when paying your taxes. Should you write off all eligible costs immediately, or should you wait until the equipment depreciates? More information on credits and deductions available to firms in the United States can be found on the Internal Revenue Service (IRS) website.
When was the last time you invested in a brand new marketing strategy or HVAC equipment rental fleet equipment? If adequately calculated and executed, a single investment has the potential to yield significant returns. Those who own a small HVAC equipment rental firm should conduct an extensive study and confer with business colleagues or a professional advisor before making a permanent decision.
Alpha Energy Solutions
7200 Distribution Drive
United States (US)
Opening Hours
| | |
| --- | --- |
| Monday | Open 24 hours |
| Tuesday | Open 24 hours |
| Wednesday | Open 24 hours |
| Thursday | Open 24 hours |
| Friday | Open 24 hours |
| Saturday | Open 24 hours |
| Sunday | Open 24 hours |