Industrial Hot water jetter use high-pressure water to clean drain and sewer pipes effectively. Forward as well as reverse water jets are installed on the end of heavy-duty hoses, directing intense, focused streams of water all the way to the wall of the pipes. As the garbage, fats, grease, and oils build up, they may overflow, forcing pipes to burst or clogging your sinks and dishwashers. This results in a loss of revenue for businesses owing to repairs and unavailability, as well as a significant annoyance for households.
What does Industrial Hot Water Jetter remove?
Industrial Hot water jetter is an effective approach to eliminate tough waste accumulation in your piping system, particularly where greasy particles are likely to clog drains. Hydro jetting help remove;
Hair
Soils
Ice Buildup
Fats
Descaling
Grease
Roots
How does Industrial hot water jetter work?
Dynamic cleanup machines include water jetters and sewage jetters.
They employ high-pressure water sprays to clear any debris from large municipal sewerage lines, home drainage pipelines, and business drain pipework.
You must place the letter's nozzle into the entry point of the clogged drain, leaking pipes, or sewerage if you require a high-pressure hot-water jetter with correctly drilled jetter nozzles.
High-pressure water flushes out all residues and build-ups from the pipelines' sidewalls, then flushes out any invasive materials, including certain roots, that may be clogging the pipes using a suitable root nozzle.
Who uses a Industrial Hot water jetter?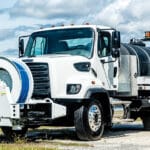 Diners, grocery stores, and healthcare organizations are all massive supporters of Industrial hot water jetter. Property managers are well aware of the benefits of utilizing hot water, particularly for removing grease and ice blockages.
Buildings for Offices
Plants for Manufacturing purposes
Shops
Complexes
Commercial Structures
Government
Healthcare facilities
Advantages of Industrial hot water jetter include:
An Industrial Hot water jetter is actually a cost-effective method. Hot water removes oil quickly, and you can clean drainage lines with less water when you use it. Flooding is less likely as a result of this.
Ice build-up is removed more quickly. When used with the ice clearance nozzle, heated water removes ice blockages twice as fast as freezing water.
Coldwater does not clean and disinfect lines as thoroughly as hot water.
With the suction attachment, you can vacuum out the water from flooded basements in a few minutes.
Cleaning up property premises, garbage bin locations, back of eateries, and storefronts are all possible with a pressure washer.
Customers can hire you to do jetting jobs and clean up afterward. The grease is simply blown around by cold water jetters. Garbage bins, storefronts, and other sites will be thoroughly cleaned with hot water.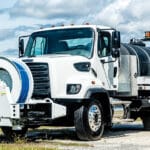 One of the main reasons why numerous plumbers and other experts select hydro-jetters as the appropriate machine is that they are easy to operate, secure, and effectively clear the intended area. Hot water successfully cleans the pipelines since, contrary to cold water, it essentially softens the clogs, making removal of them from the pipes a breeze.
Alpha Energy Solutions
7200 Distribution Drive
United States (US)
Opening Hours
| | |
| --- | --- |
| Monday | Open 24 hours |
| Tuesday | Open 24 hours |
| Wednesday | Open 24 hours |
| Thursday | Open 24 hours |
| Friday | Open 24 hours |
| Saturday | Open 24 hours |
| Sunday | Open 24 hours |