With over 30 patents and more than 150,000 installations globally using their needlepoint bipolar ionization (NPBI) system to enhance clean indoor air that is secure and healthful – generating neither ozone nor other harmful by-products – Kentucky Global Plasma Solutions (GPS) is the leading in Indoor Air Quality. They employ NPBI to clean the air by reducing airborne particles, smells, and diseases that have been UL and CE approved and registered.
According to the patented technology, an electrical charge is used to produce a plasma field packed with a high concentration of + and – ions. These ions connect to particles, viruses, and gases as they pass through the airstream, including COVID-19 particles, which are tiny when produced by saliva or cough. The coronavirus particles then remain in the air waiting to be exposed to the next host. Kentucky Global Plasma Solutions technology works against the spread of the virus to a new host and makes it easier to eradicate it from the air.
Kentucky Global Plasma Solutions is ozone-free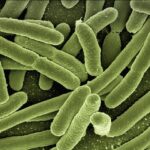 Needlepoint bipolar ionization uses an electrical charge to generate a high positive and negative ions concentration to clean indoor air safely. These ions constantly search for and connect to particles as they pass through the air. This initiates a continuous sequence of particle interactions. These particles are swiftly cleared from the air as they grow in size. Positive and negative ions also have microbicide effects on viruses, lowering the virus's infectivity.
The needlepoint bipolar ionization from Kentucky Global Plasma Solutions is ozone-free and the only one in its category that meets the RCTA DO-160 standard for airplanes. As a consequence of traditional bipolar ionization systems, hazardous ozone is produced. The action of the needlepoint bipolar ionization used by GPS is that of snowballing. It makes the particles large, including those of coronavirus, which are normally very tiny.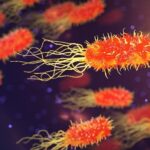 Small sub-micron particles are agglomerated by the ions, rendering them filterable. Pathogens are killed by the ions, which strip them of their life-sustaining hydrogen. With an Electron Volt Potential under twelve (eV12), the ions break down hazardous VOCs into innocuous molecules, including O2, CO2, N2, and H2O. During their trip through the air stream into occupied rooms, the generated ions purify the air everywhere they go, even in unseen regions.
The advantage of NPBI TM technology is pathogen eradication by reducing the number of airborne pathogens—and, as a result, germ cross-contamination between humans. The NPBI TM products from Kentucky Global Plasma Solutions are largely utilized in healthcare and aviation. The NPBI TM solutions help catch and remove dangerous particles and smells from the air, ensuring that physicians and nurses flying in helicopters are not harmed. NPBI TM has proven to be effective in hospitals, clinics, nursing homes, daycares, and other critical care settings.
Kentucky Global Plasma Solutions is unique NPBI technology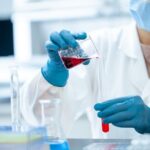 Particles such as dust, dander, smoke, scents, and even viruses and germs can be found in the air around us. By releasing ions into the area via the airflow of your ventilation system, Kentucky Global Plasma Solutions is unique NPBI technology that helps eliminate particulates in the air. Agglomeration occurs when these ions diffuse over an area and seek for and create bonds with particles in the air. Particles begin to cluster together in a snowball effect as a result of this.
The simpler it is for your system to filter a cluster of particles out of the air, the larger it grows. To achieve the benefits of ionization, GPS solutions are designed to operate with air handling systems. By aerosolizing a test specimen into a large biosafety test chamber (BSL2 or BSL3) and suspending it in the air using mixing fans, these studies determine the decrease of particular airborne viruses and bacteria. On a regular basis, the specimen is measured and compared to a control that does not have ionization applied.
Alpha Energy Solutions
7200 Distribution Drive
United States (US)
Opening Hours
| | |
| --- | --- |
| Monday | Open 24 hours |
| Tuesday | Open 24 hours |
| Wednesday | Open 24 hours |
| Thursday | Open 24 hours |
| Friday | Open 24 hours |
| Saturday | Open 24 hours |
| Sunday | Open 24 hours |