Selected points of this article
hide
Covid-19 Sanitizers have existed for a long time, and they are generally used to disinfect surfaces and hands. However, the outbreak of covid-19 increased the demand and usage of Covid-19 sanitizers. The first guideline for fighting the virus was regular handwashing using warm water and soap for a minimum of 20 seconds. However, handwashing is impractical because it is time-consuming and can only be carried out in designated locations.
The Center for Disease Control and Prevention (CDC) therefore recommends that in instances where handwashing might be impractical or inconvenient, then Covid-19 sanitizers recommended for use against coronavirus can be used. The CDC    further carried out campaigns informing the public on the proper use of sanitizers. This article looks at two types of covid-19 recommended Covid-19 sanitizers and their properties that make them effective against the covid-19 and other pathogens.
Two Types of Covid-19 Sanitizers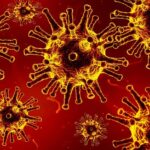 There are essentially two groups of covid-19 sanitizers; the first contains alcohol and other additives, and the second is those with no alcoholic content. The most effective against the covid-19 virus and other germs are those containing alcohol. Facility owners are advised to check sanitizer labels to ensure they select the most effective ones before making purchases.
Most coronavirus restrictions are being relaxed globally; this has led to most people and businesses no longer practicing the recommended preventive measures like keeping social distance and wearing protective equipment like masks. However, the risk of the virus is still present, and newer mutations are being reported worldwide. Facility owners should protect their staff and premises by encouraging employees and staff to sanitize using recommended Covid-19 sanitizers.
Methods of Preparation
Adding directly- All the needed ingredients are added simultaneously and mixed without adding thickening agents. The addition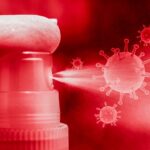 of thickening agents happens once the initial mixture has reached suitable proportions and composition. Some manufacturers add neutralizing agents to maintain a neutral PH of the sanitizer solution. Manufacturers can further modify the solution depending on market preferences. Depending on market preferences, manufacturers can make further modifications, but these modifications should be compatible with the thickening agent and ingredients used.
The inversion method- This method is the inverse of the first, a thickening agent is first soaked, and then other ingredients are added to the solution. After mixing, a neutralizing agent can also be added to maintain a neutral PH of the solution. This method is usually cost-effective and is suitable for use in small-scale production of covid-19 sanitizers.
The third method, called the "hot/cold method," is usually used for Covid-19 sanitizers of high viscosity to prevent them from forming lumps. The viscosity of sanitizers is also greatly affected by the pH, percentage of alcohol in the solution, and salt content. However, this method is not recommended for Covid-19 sanitizers containing ethanol, and ethanol can only be added at the final stage during the cool-down process. These three methods can be used simultaneously and help avoid challenges like caking in the production process.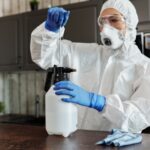 Prices of sanitizers increased at the beginning of the pandemic due to increased demand for the products. The general public is sensitized to measures for preventing the spread of the virus through proper sanitation, and they expect facilities and businesses to uphold these same standards. This means that traditional means of cleaning facilities and offices are no longer sufficient to guarantee the health and safety of those who use those spaces.
The information in this article can help facility owners to choose the right kind of sanitizer for their facilities. It is also beneficial as they can opt to produce their sanitizers which would be as effective as manufactured ones but cheaper. However, they need to remember that the best sanitizers are alcohol-based.
Alpha Energy Solutions
7200 Distribution Drive
United States (US)
Opening Hours
| | |
| --- | --- |
| Monday | Open 24 hours |
| Tuesday | Open 24 hours |
| Wednesday | Open 24 hours |
| Thursday | Open 24 hours |
| Friday | Open 24 hours |
| Saturday | Open 24 hours |
| Sunday | Open 24 hours |