Selected points of this article
hide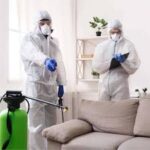 Commercial Coronavirus Sanitizer: We all don't know for how long Coronavirus will be with us or what will happen next; therefore, taking precautionary measures, being prepared, and following protocols in place is vital. As the Center for Disease Control and governments continue to fight against the coronavirus pandemic, companies are rolling out new sanitizer machines to help combat the spread of Coronavirus.
Alpha Energy solutions are no exception as we are inimitably prepared to join hands with measures put in place to control the spread of coronavirus through sanitization machines. Commercial Coronavirus sanitizer, covid-19 sanitizer, Hand sanitizer, and commercial sanitizers, among many, serve the same purpose of keeping the virus at bay and keeping people safe. Alpha Energy Solutions takes part in keeping coronavirus away by introducing coronavirus sanitizer machines and products. We provide you with Commercial coronavirus sanitizing machines and sanitizing booths for public places, sprays, jets, and guns to help reduce coronavirus spread.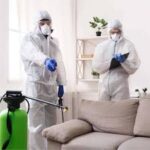 Alpha Energy Solutions is at the forefront of controlling the spread of Coronavirus by implementing new disinfecting machines to keep you safe from the virus. We ensure that your working area, seats, washrooms, lobbies, and laboratories, among other places, are cleaned in less than 10 minutes using our equipment.
In the spirit of preparedness, we have sanitizer guns, sprays, and jets that you will use to disinfect your facility and home, reach inaccessible corners, kill the virus, and clean the air. Our machines are a quick way for you to clean public spaces such as gyms, train and bus stations, and restaurants, among other business establishments.
It doesn't matter if you are carrying dirty car keys, phones, glasses, or even your handbag; we will disinfect all of them. Our Commercial coronavirus sanitizer within the disinfecting booth, used in airports, hospitals, your business facility, or within your estate, will make you clean up. We have an automated booth filled with sanitizer that allows every individual who comes in and goes out of the premises to access the booth, get sanitized then walks in/out clean.
Our booth disinfectants use sensors and are automated to sense your body. Once you step in, your body is sprayed, and within a few seconds, you leave the booth for the next person. This machine from Alpha Energy Solutions allows for quick sanitation, and as proved by WHO and CDC, sanitizer gets rid of 99.9% of viruses in a few minutes.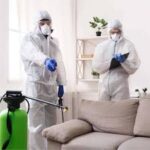 We also give you the sprayer sanitizer machine, a popular tool used by most organizations and businesses. The sprayers vary in size, capacity, flow rate, and shape, but in the end, they all serve the same purpose, to kill coronavirus. Different categories of sprayers we offer you for Commercial coronavirus sanitizer include Battery spray pumps, Pressure sprayers, Hand Sprayer bottles, Vehicle-mounted sprayers, portable power sprayers, double pump sanitizer sprayers, and pilot electric disinfectant sprayers, among many others. All these types of sprayers are available at Alpha Energy Solutions; it is your preference and business type or size of your facility that will determine which machine you choose to use.
For the best price quotes and the type of sanitizer machine you want, contact Alpha Energy Solutions today and choose one or more tools to help you keep away coronavirus and keep your loved ones safe.
Alpha Energy Solutions
7200 Distribution Drive
United States (US)
Opening Hours
| | |
| --- | --- |
| Monday | Open 24 hours |
| Tuesday | Open 24 hours |
| Wednesday | Open 24 hours |
| Thursday | Open 24 hours |
| Friday | Open 24 hours |
| Saturday | Open 24 hours |
| Sunday | Open 24 hours |