Selected points of this article
hide
Commercial Coronavirus sanitizer: Every day we encounter a lot of different pathogens in places we gather and surfaces we touch. These pathogens include viruses, mold, bacteria, microbes, and mildew. Slowly, these pathogens and other harmful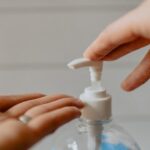 contaminants have made their way into our residential homes and commercial centers. Commercial centers provide a quick platform for these disease-causing microorganisms to spread faster because the people in these centers congregate and are near one another.
Coming into contact with one another in such places spreads the germs beyond these centers. Various people going in different directions take these germs wherever they are going, and this is how they land in our homes. The journey of a microbe takes a very long time as it travels through various people. However, these pathogens, especially the airborne ones, infect millions of people worldwide every year. They cause different health issues like the flu and the common cold.
There might also be some allergic reactions to these contaminants and even sinus infections. These contaminants and other pathogens can be reduced by controlling the air that comes from outside. This air also leads to the introduction of volatile organic compounds, which reduce the air quality that we take in a room. Clean, breathable air is essential to customers and employees; they need to always breathe in the fresh air. That is why they need rooms with adequate ventilation to enhance business operations.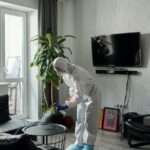 At Alpha Energy Solutions, we have realized that a lot is still left at risk even when we control the air coming from outside. The current global coronavirus pandemic has made us even more cautious when it comes to hygiene. This fast-killing disease is still new and has various symptoms like coughing, and lack of breath, to name a few. Since it is still a new disease that has never been experienced before, many studies try to prove the definite ways of combating this disease.
Out of various bodies' many preventive measures, three measures seem to be significantly followed by the guidelines. These three guidelines are; wearing a mask that covers the nose and mouth at all times, especially when in contact with other people. You also have to wash your hands with soap for at least 20 seconds. The last main guideline is the use of alcohol-based sanitizers that need to have at least 60% of ethanol.
Commercial Coronavirus sanitizer is a preventive measure encouraged, especially when there is no water and soap to wash your hands properly. When using the Commercial coronavirus sanitizer, you have to rub it on your hand area, including the knuckles and fingertips, for 20 seconds, just like you would in the case of soap and water. Using a Commercial coronavirus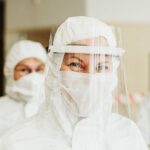 sanitizer is a simpler and faster way of protecting ourselves against the virus.
With the rampant spread of coronavirus, the demand for these sanitizers has been on the rise. That is why Alpha Energy Solutions has made it its mission to meet the high demand and produce the Commercial coronavirus sanitizer the stated guidelines from WHO. We are all united in this fight against the coronavirus. This journey of a thousand miles starts with the Commercial coronavirus sanitizer.
Alpha Energy Solutions
7200 Distribution Drive
United States (US)
Opening Hours
| | |
| --- | --- |
| Monday | Open 24 hours |
| Tuesday | Open 24 hours |
| Wednesday | Open 24 hours |
| Thursday | Open 24 hours |
| Friday | Open 24 hours |
| Saturday | Open 24 hours |
| Sunday | Open 24 hours |