Commercial spray services are conducted on your facility by using hospital-grade solutions that are eco-friendly. They improve the quality of air in your facility. This is a period where we have the noel coronavirus apart from the other diseases spread through microdroplets in the air, such as influenza. Many people might want to consider the virus no longer a new concept after living with it since 2019. However, even after introducing its vaccine, new variants of the virus keep coming up.
For this reason, it is not yet time to go back to the former methods of cleaning for facilities. Involving the services of commercial spray services in your facility is still essential. The better the quality of indoor air, the less the risk of disease-causing pathogens in the air. Coronavirus droplets harbor in the air and surface as tiny invisible droplets protected by a protein capsid. Solutions used by commercial sprayers can alter the virus, making it impossible for it to move to a new host. Some advantages of commercial spray services include;
commercial spray services are now widely available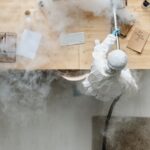 Protects the facility against the spread of disease c causing pathogens such as E-coli, flu, and coronavirus. Due to the fear of the virus, many facility owners have developed a misconception that they must use powerful chemicals on regularly touched surfaces to kill the virus completely. However, commercial spray services, which are now widely available from known companies, use solutions approved by the EPA in their services.
The technicians use the best eco-friendly solutions and still perform their role well. Also, they take care of all areas in the facility to get rid of all pathogens. These days, some habits that seemed normal are now being looked at with a lot of criticism, such as sneezing. This may result from allergies, but the first thing that pops out in people's minds is a coronavirus. Commercial sprayers thus take care of mildew and improve air quality to ensure that all microbes in the air are killed.
commercial spray services protecting your staff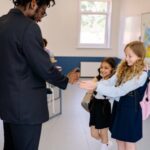 Engaging commercial spray services in your facility shows you are committed to protecting your staff and customers' health. The core of any facility is quality customer services and high production. With customer satisfaction, the facility is guaranteed a high yield. One way of offering customer satisfaction during this period we are living with covid-19 is to assure them that their safety is important to you.
This, however, cannot be done by just word of mouth but by continually improving the quality of indoor air in your facility through commercial spray services. Good health for employees is always crucial for any facility. This is because productivity is high. It also saves a lot of time that would have been spent on sick leaves. Also, the employees feel secure working in your facility when they realize you take your time to think about their safety and health.
The company's job is to ensure that its facility is clean and completely protected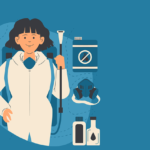 Commercial spray services ensure that your facility is clean and you have a sanitizing schedule. Many facility owners have a spray schedule with a company of their choice. The company's job is to ensure that its facility is clean and completely protected from coronavirus or any other disease-causing pathogens. Previously, facilities used to engage commercial spray services on urgent cases for fumigation. This was when there was an outbreak of an unknown disease.
The first step of many governments when there was an outbreak of coronavirus was to lock down the country, and businesses had to close due to quarantine. However, now that we have to learn how to survive with the virus in our midst, many things have gone back to normal, and citizens have put down their masks and also stopped social distancing. Thus, each facility has to develop a sanitizing routine either weekly, daily, after a few days, depending on the traffic they experience.
Alpha Energy Solutions
7200 Distribution Drive
United States (US)
Opening Hours
| | |
| --- | --- |
| Monday | Open 24 hours |
| Tuesday | Open 24 hours |
| Wednesday | Open 24 hours |
| Thursday | Open 24 hours |
| Friday | Open 24 hours |
| Saturday | Open 24 hours |
| Sunday | Open 24 hours |