Selected points of this article
hide
Commercial Sewer Cleaning: 6 Signs You Need To Call Them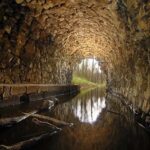 commercial sewer cleaning: Oddly enough, sewers are probably the best component of the modern sanitation system. They are the only reason why the sanitation system works properly, disposing of the waste and maintaining hygiene. The downside, however, is that they often need a routine cleaning, causing disruptions to daily operations. But when does it become necessary to hire commercial sewer cleaning services? What are the signs?
You should call for commercial sewer cleaning if you notice these 6 signs.
Slow Drainage: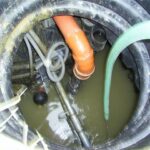 When water drains slowly, it is a sure sign that there is something wrong. The sewer system needs to be cleaned if water drains very slowly around the property. Slow drainage is typically caused by clogged drains and pipes, which can easily be resolved. Nevertheless, you cannot expect to clean the drains yourself on a commercial or industrial property. The best option is to hire a commercial sewer cleaning service.
Multiple Clogged Drains:
There is no problem with one clogged drain. When that happens, you can use a snake or a hanger to do the job yourself. But if you find almost all the drains clogged around the property, then you are right to worry. That means that sewers need to be cleaned ASAP.
Water Coming Backing Up:
Another thing that will tell you if your drains need cleanup is the fact that water is backing up from the drains and standing for a prolonged period of time. There is nothing wrong with people liking puddles, but leaving dirty water standing around your business is like admitting that you are not concerned about public health. If something like this happens much more often than you may have liked, don't hesitate to get in touch with a commercial sewer cleaning service as soon as possible.
Foul Sewer Odors:
It is almost impossible to ignore the foul smells emitted by sewers filled with filth. Even though employees can be intimidated to work, customers cannot be. No self-respecting client would enjoy spending too much time in a business that has a clear disregard for hygiene. Therefore, commercial sewer cleaning should be handled at the earliest opportunity.
Fruit And Drain Fly Appearing Around Your Business: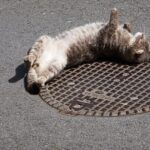 It's a fact; filth is always an attraction to flies. It is okay to ignore fruit flies or normal flies, as they appear even in normal conditions on food. The same does not apply to drain flies. When fruit flies appear overnight without any food out in the open, it simply means that they were attracted by food struck in drains over a period of time. The fact that drain flies are frequently seen around your property is a testament to filthy sewers, which exposes your business and property to bacteria and other harmful germs.
Gurgling Sounds:
Even if it is entertaining to hear gurgling noises coming from your drains, it is not exactly fun to have your sewers clogged because of one reason or another, producing such sounds. This indicates that there is a blockage in the drain which needs to be cleaned out as soon as possible. If you hear such sounds frequently, this indicates that water is struggling to push past that blockage.
Why Hiring Commercial Sewer Cleaning Services Is Necessary?
There's nothing complicated about it. If you own a large property, you can't expect to handle blocked drains or other problems on your own. Additionally, you lack the experience and proper tools for dealing with sewer cleaning for large properties. While a commercial sewer cleaner will have the necessary tools and experience, they will also complete the job as quickly as possible to prevent any disruption to your business. Sewage cleaning is a job best left to the professionals, and who better to help with that than commercial sewer cleaning services?
Alpha Energy Solutions
7200 Distribution Drive
United States (US)
Opening Hours
| | |
| --- | --- |
| Monday | Open 24 hours |
| Tuesday | Open 24 hours |
| Wednesday | Open 24 hours |
| Thursday | Open 24 hours |
| Friday | Open 24 hours |
| Saturday | Open 24 hours |
| Sunday | Open 24 hours |