Selected points of this article
hide
Commercial Sanitizers use and benefits: Covid-19 has changed the way people live, as people have to take optimal care to prevent its spread. Initially, most businesses had closed to deter the spread of Covid-19 among workers. However, with the health sector introducing vaccines for the coronavirus, life has become better, and most businesses are reopening. All that is required is to enhance cleanliness and minimize contact within the business premises. Commercial sanitizers are essential in enhancing cleanliness and minimizing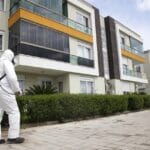 the risk of Covid-19 within organizations.
Hand sanitizing has been popularized by the public, but sanitizing surfaces in commercial buildings is also essential. Sanitizing in commercial buildings should be done after the general cleaning to help eliminate any remaining germs and bacteria. In addition, now that most organizations have resumed their operations, there is minimal unavoidable contact between colleagues and clients seeking services. In this light, firms have to embrace surface sanitizing, particularly for areas that workers and clients are constantly touching. This way, the Covid-19 virus cannot survive, thus keeping people and enhancing their healthy.
Commercial sanitizers minimize the risk of infections
Firms from different industries can use commercial sanitizers to enhance clean surfaces and minimize the risk of infections. For instance, some sanitizers should be used explicitly by food-related organizations. These help clean surfaces that get into contact with foodstuff, like kitchen shelves, tables, and other utensils used to prepare and serve food. The Commercial sanitizers used here could differ from those used to clean other sanitized surfaces in commercial buildings.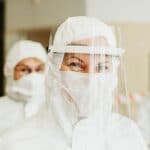 These include doorknobs and drawer pulls, waiting for bays within organizations, elevator buttons, washrooms or sink faucets, shared eating or meeting areas, and other buildings like hospitals. Effective sanitizing of commercial buildings requires using the right amount of sanitizer and the right type based on the surfaces. Employers could engage cleaners in some training to understand the different types of Commercial sanitizers and how they should be applied to different surfaces. Then, the workers can apply ready-to-use sanitizers to keep all surfaces clean and kill all disease-causing germs and microorganisms.
Alternatively, organizations could consider hiring commercial sanitizing companies which offer commercial sanitizing services. These firms have staff with professional knowledge of sanitizers and how to use them. For instance, such companies know the best brands and have precise knowledge of how to dilute concentrated Commercial sanitizers.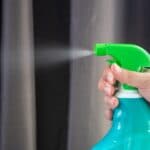 Commercial sanitizing companies can save costs for sanitizing businesses, especially for huge corporations with more surfaces that require to be sanitized. Commercial sanitizing companies have professionals who can use the right proportions, avoiding excessive sanitizer amounts. Also, these companies can purchase concentrated Commercial sanitizers in bulk and dilute them accordingly, saving money.
However, the necessity to hire commercial sanitizing companies depends on the size of an organization and the extent of services needed. For example, small companies can train their cleaning staff and use ready-to-use Commercial sanitizers. At the same time, corporations with vast spaces could exploit commercial sanitizing services for effective cleaning and disinfection of all surfaces. Effective sanitizing of surfaces within commercial buildings could be instrumental in killing all disease-causing germs and microorganisms. In addition, commercial sanitizers could help inhibit the spread of the coronavirus at workplaces.
Conclusion
Every organization should look forward to utilizing the best commercial sanitizers to inhibit the spread of the Covid-19 virus. Firms with small commercial spaces should train their cleaning staff to know about the proper use of sanitizers within their working spaces. This way, the staff can disinfect surfaces effectively after cleaning, using strong sanitizers that can kill germs and viruses faster. In addition, workers should continue using hand sanitizers even if the surfaces are sanitized completely. This way, organizations can enhance cleanliness and prevent covid-19 infections within the workplace, enhancing the safety of workers.
Alpha Energy Solutions
7200 Distribution Drive
United States (US)
Opening Hours
| | |
| --- | --- |
| Monday | Open 24 hours |
| Tuesday | Open 24 hours |
| Wednesday | Open 24 hours |
| Thursday | Open 24 hours |
| Friday | Open 24 hours |
| Saturday | Open 24 hours |
| Sunday | Open 24 hours |