A commercial sanitizer treatment is needed for services in addition to office spaces. It's usual for buildings to employ cleaning crews to do the program, but the way it's not necessarily as comprehensive as it ought to be. Maintaining unpolluted areas is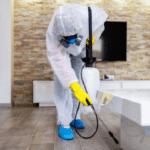 essential since it prevents the spread of bacteria in close quarters where folks do their day-to-day activities. The simple fact on the issue is that business facilities are in danger of viruses, mold, bacteria, other irritants, and foul odors, leading to severe health complications. Commercial sanitizer service can deal with the issues with greater ease.
Most structures are not as clean as they ought to be. Achieving a hospital-grade cleaning calls for only the proper formulas combined with an arduous schedule. Nonetheless, several businesses have a hard time together with the upkeep of cleaning services. That is why a commercial sanitizer treatment with Louisville, KY-based Alpha Energy Solutions could be the ideal solution. We can enable you to get your facility of yours to hospital-grade cleaning requirements with SanitizeIT. This unique formula is stable on many surfaces, along with one that's not toxic. SanitizeIt cleans, commercial sanitizer deodorizes, sanitizes, and disinfects.
Removing Viruses and Germs with a Commercial Sanitizer
As a result of the point that business establishments are susceptible to outbreaks of viruses, particular focus should be given to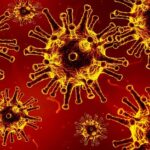 common areas. Microorganisms populate in locations where individuals spend an excellent offer of time in profitable quarters. The problem with viral outbreaks is that it can result in a whole operation turning off if it's way too intense, as in the illustration of Coronavirus.
People miss work because of seasonal flu, allergic reactions, other problems, and sinus issues linked to building sickness. Often, the reason why employee after employee becomes sick is absolute because of destructive sanitizing patterns within amenities. People might cope with something from the typical cold to acute upper respiratory problems at once or perhaps another.
SanitizeIT kills most of the typical viruses that touch amenities on a routine schedule as an antiviral remedy. Several of the bacteria that our option would be effective at killing include H1N1, Staph, Rotavirus, salmonella, the flu, E. coli, and many more.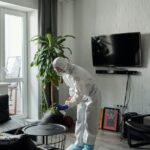 In reality, you will find more than forty different kinds of pathogens that may be killed with fast speed by simply spraying SanitizeIt.
We know that companies these days are worried about the risks associated with a few cleaning solutions. SanitizeIt is a business sanitizer solution that's not toxic, and NSF certified. The answer may be utilized on and around food surfaces. Moreover, the item may be used around animals and plants. SanitizeIt is risk-free on a broad range of supplies like metals, plastic, and fabric without causing harm.
The formulation is non-acidic and also won't ruin facility materials. Electronic devices have to be sanitized, too, and our product can do precisely that.
In case you're searching for a highly effective industrial sanitizer for your facility of yours, contact us to discover about the product selection. We're professionals in air and HVAC quality and have a chance to access a great assortment of gear that may be utilized to improve your respective HVAC unit's functioning. Contact us to inquire about commercial sanitizer service.
Alpha Energy Solutions 7200 Distribution Dr, Louisville, KY 40258
Alpha Energy Solutions
7200 Distribution Drive
United States (US)
Opening Hours
| | |
| --- | --- |
| Monday | Open 24 hours |
| Tuesday | Open 24 hours |
| Wednesday | Open 24 hours |
| Thursday | Open 24 hours |
| Friday | Open 24 hours |
| Saturday | Open 24 hours |
| Sunday | Open 24 hours |