Selected points of this article
hide
Commercial Sanitizer service: Most commercial establishments require clean and very hygienic environments. These establishment needs to keep away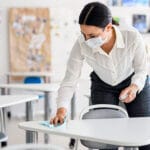 microbes and prevent the threat of diseases caused by pathogens found in the air. Getting in contact with such pathogens increases your chances of suffering from respiratory complications and other digestive issues.
In commercial centers and institutions like schools, more emphasis should be placed on measures to protect surfaces because of the large populations these institutions deal with. A little exposure can lead to widespread diseases that might be difficult to contain. The rise in demand for sanitizing as a way of protection against pathogens has led Alpha Energy Solutions to offer Commercial Sanitizer services to commercial enterprises. We have a range of sanitizers to help keep the pathogens at bay and offer added protection against these diseases.
Tips to use Commercial Sanitizer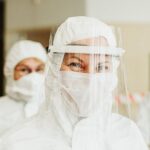 We also offer tips on how to clean and disinfect your surfaces using a Commercial Sanitizer. You first need to know which areas need to be cleaned. Cleaning regularly reduces the chances of having microbes in hard-to-reach areas. You should do routine cleaning and disinfecting, especially for places that have stayed unoccupied for more than a week. You also need to determine the type of surface and the frequency in which it is being touched.
It is also essential to check whether the cleaners have the appropriate disinfectant and other cleaning equipment. Then before sanitizing, you have to clean the dirty surfaces with soap and water. You have to ensure that whatever you are using to do your cleaning and sanitization is approved by the Environmental Protection Agency. Our commercial sanitizer can meet your needs and at the same time care for the environment. It is advisable to read the instructions that come with the Commercial Sanitizer to familiarize yourself with how to use it and the precautions that come with the sanitizer. Sanitizing is not a one-time thing.
You have to schedule disinfection of your commercial premises continuously. As you regularly strive to ensure your restaurant and other commercial centers are free of these pathogens. You have to repeat the cycle of determining the type of surface to be cleaned. Each time there is a sanitizing exercise, all the protective equipment is available for the cleaners, and you have all the right treatment.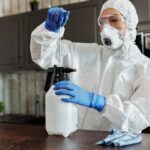 Despite using the cleaning, disinfecting, and sanitizing concurrently, they all make surfaces clean and free of pathogens, dust, germs, and other contaminants; these words are not necessarily the same. They do not always mean the same thing; there is a difference. While cleaning majorly removes the dirt from a surface, sanitization reduces the number of pathogens and microbes on a clean surface. Sanitizing can be used to add a layer of cleanliness to an already clean surface.
Commercial establishments require both cleaning and sanitization to maintain the right image and protect the health and wellbeing of all those who visit the establishment. Therefore, it is essential to maintain hygiene and adequate sanitization. Alpha Energy Solutions has good commercial sanitizers to help maintain high standards of hygiene.
Alpha Energy Solutions 7200 Distribution Dr, Louisville, KY 40258
Alpha Energy Solutions
7200 Distribution Drive
United States (US)
Opening Hours
| | |
| --- | --- |
| Monday | Open 24 hours |
| Tuesday | Open 24 hours |
| Wednesday | Open 24 hours |
| Thursday | Open 24 hours |
| Friday | Open 24 hours |
| Saturday | Open 24 hours |
| Sunday | Open 24 hours |