Selected points of this article
hide
Integrated commercial HVAC networks in facilities deliver cooling, air conditioning, and ventilation to specific floors or other locations within the building. Heat exchangers, which extract heat from the atmosphere or liquid for warming, are commonly used in commercial HVAC systems. Commercial HVAC units, like any machinery, are intended to run effectively for several years however, they do break down with time owing to different factors.
Major types of HVAC services
HVAC services come in a variety of shapes and sizes. Here are several examples
Upkeep of the HVAC system
HVAC repair and troubleshooting
The ductwork in the HVAC system
The services for a commercial HVAC system covers the following aspects
HVAC maintenance, such as replacing belts or filters, lubricating bearings, and making modifications to machinery due to depreciation and tear, is performed regularly to maintain equipment functioning effectively and efficiently.
Piping or closed ducts composed of sheet metal, fiberglass board, or other compatible material for conveying air to or from the air processing unit are referred to as HVAC ductwork.
Cooling, ventilation, and heating troubleshooting enhance the efficiency of a building's major heating, ventilation, and cooling systems.
Upon comparing predicted repair and operational costs against the operational expenses of new equipment, HVAC repair must be approved.
What are the basic commercial HVAC services?
The majority of HVAC companies provide a comprehensive variety of commercial cooling and heating services, including:
Maintenance of the air conditioning system
Repairing an air conditioner
Installation of air conditioning
Maintenance of the heating system
Repairing your heater
System design as well as project administration for heating installations
Boilers repair, maintenance, and replacement
Systems that use geothermal energy
Mini-splits with no ducts
Heat pumps are used to generate heat.
Commercial Temperature Control Services Have Many Advantages
Keeping your warranty safe:
Most manufactures will only cover your HVAC system, as well as all other HVAC equipment parts if you get frequent tune-ups.
If you neglect maintenance, your guarantee will be voided, and you will be responsible for the cost of a costly repair or replacement.
Savings on energy:
A shortage of frequent upkeep on your HVAC system might result in high electricity prices.
Systems that are not serviced regularly would not perform as well as those that are.
There will be fewer repairs.
HVAC specialists detect minor issues during a tune-up before they become larger, more costly repairs.
Longer life expectancy
Commercial HVAC systems often survive 10 to 15 years due to the high demands placed on them, as some firms are open 24 hours a day, 7 days a week.
Retain your HVAC unit twice a year if you expect it to last a long time.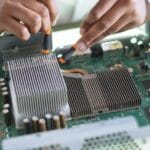 HVAC services improve central boiler as well as chiller system efficiency assessment and effectiveness optimization, as well as the vapor-compression patterns of Air conditioning and heat pumping units, including supply and ventilation processes. HVAC services decrease energy utilization and improve system maintenance knowledge.
Alpha Energy Solutions
7200 Distribution Drive
United States (US)
Opening Hours
| | |
| --- | --- |
| Monday | Open 24 hours |
| Tuesday | Open 24 hours |
| Wednesday | Open 24 hours |
| Thursday | Open 24 hours |
| Friday | Open 24 hours |
| Saturday | Open 24 hours |
| Sunday | Open 24 hours |