Selected points of this article
hide
Tips To Choose The Right Commercial HVAC Services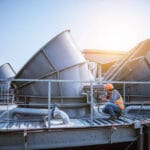 Commercial HVAC Services: As a company owner, ensuring that your employees, clients, and customers are satisfied and have a pleasant experience should be one of your highest priorities. Just like any other kind of equipment, commercial HVAC systems will eventually call for maintenance that is performed on a routine basis. Consequently, it is essential to find a commercial HVAC contractor in your City who has a solid reputation in the surrounding community.
Commercial HVAC systems are a critical part of any business. The wrong system can lead to decreased productivity, loss of customers, and even fines from the government. Conversely, the right system can mean increased efficiency and profits for your company. Here are five tips to help you choose the right commercial HVAC services:
The Thing That Is the Most Valuable Is Experience!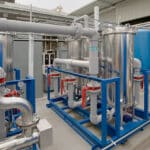 Because the heating, ventilation, and air conditioning (HVAC) system in your business building is most likely the most expensive component, you should only hire the most qualified individuals to work on it.
If you decide to hire a trained expert to care for your heating and cooling requirements, you can have peace of mind knowing that the job will be of exceptional quality and will endure for a considerable amount of time. If you hire a company with years of experience in the industry, you will not only be able to get different types of services, but you will also be able to save money on unexpected repairs.
Pick a business to work with that has not only a license but also a certification.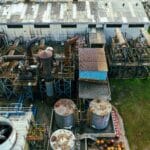 You should not choose the first heating, ventilation, and air-conditioning (HVAC) business you come across as your provider. You should go with a candidate who possesses a license and a certification from the applicable industry. You may determine if they are associated with any groups, both locally and globally, by visiting their website and looking at the list of organizations with which they are associated.
The North American Technician Excellence (NATE) certification demonstrates that a Commercial HVAC technician has achieved the required experience and has completed the necessary training. Technicians that have earned the NATE certification have demonstrated a high level of understanding and have received extensive training in various Commercial HVAC brands, manufacturers, and models.
Ensure Better Business Bureau Accredited
To determine whether or not they have been accredited, you should contact the Better Business Bureau.
Get in touch with the Better Business Bureau to find out whether or not they are acknowledged in the field. Suppose this association has recognized them. In that case, it indicates that they are well-regarded in the industry due to the dependability and prestige they have acquired throughout their career. These regulatory agencies have to have the ability to identify a trustworthy Commercial HVAC contractor.
Investigate whether or not they offer insurance to their customers.
A reliable and trustworthy Commercial HVAC contractor who works with businesses must carry insurance. Suppose the independent contractor you hired has insurance. In that case, you will not be held responsible for any unintentional injuries or property damage that may occur while working for you as long as they carry adequate coverage.
It can also act as a shield to protect you from any harm that may come your way. Find out more about these insurances before using their services since it is highly recommended that you do so.
Check Their Reviews
Do some research on the internet to find out what other people's perspectives are on the subject. Reading reviews is one way to establish the trustworthiness of heating, ventilation, and air conditioning firm, and this is precisely what you should do to choose the best provider. There are reviews available for you to read on GMB and Yelp, both reliable review websites. However, make sure you are on the lookout for obviously fake reviews!
Alpha Energy Solutions
7200 Distribution Drive
United States (US)
Opening Hours
| | |
| --- | --- |
| Monday | Open 24 hours |
| Tuesday | Open 24 hours |
| Wednesday | Open 24 hours |
| Thursday | Open 24 hours |
| Friday | Open 24 hours |
| Saturday | Open 24 hours |
| Sunday | Open 24 hours |