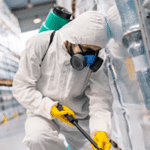 Commercial Disinfecting: Nearly all cleaning methods which are popular are helpful, but only a few genuinely eliminate dangerous pathogens like viruses. We can handle your Lousiville, Kentucky-based facility with SanitizeIT, a disinfecting business service, and also sanitizing remedy. Commercial disinfecting is useful for viruses that live on surfaces and viruses capable of being transmitted through the atmosphere.
The examined alternative eliminates an extensive listing of pathogens at the same time as in cases that are many at a speed of 90 9 %. Additionally, our cleaning method is risk-free wear on cooling and heating systems. Air quality plays a crucial component in creating a more healthy environment by which individuals can work and do business. Much more health problems and also the spread of allergens and viruses are improved by low air quality. Clean air is going to help facilitate a proper job environment where a business can prosper.
Our commercial disinfecting materials bought by customers on the open market are not always appropriate inside a retail environment. Although company facilities stock up on cleaning up solutions for everyday cleansing, such solutions might not have the capacity to ruin each virus type. Even products that state they provide larger chemical concentrations for cleansing often can't get the job finished. Our commercial disinfecting product offers results.
Commercial Disinfecting vs. Average Cleaning Products
Cleaning products that are made readily available over the vast open market are inadequate as they ought to be created for medical use is very useful. As an outcome, business cleaning solutions might not give ongoing defense from insidious bacteria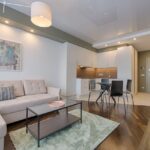 and viruses. Moreover, several things don't have appropriate chemical concentrations being antibacterial or antiviral. In reality, certain cleaning substances will also be harmful to the planet. The SanitizeIT formula, nevertheless, is effective and safe equally as a business cleaning choice.
The cleansing process used by Lousiville KY-based Alpha Energy Solutions is helpful in company buildings, offices, retail stores, schools, and health facilities. Common locations where men and women are employed in concert are susceptible to viruses, mold, fungi, and mildew. The most dependable way to shield individuals from illness is through plenty of disinfecting and cleansing of the earth and surface areas.
Though it is typical to cope with cleaning up requirements with found antiseptic treatments, the benefits might not be best. Traditional cleansing aids are proven to present people with dangerous conditions such as toxic fumes and corrosive materials. SanitizeIt, on the other hand, is good to use, totally free from damaging toxins, and also does not harm surfaces.
Thorough Disinfecting
Folks come into touch with numerous various surfaces inside of expert establishments. Although cleaning workspaces is a normal process, you will occasionally discover flaws in terms of being thorough. Commercial disinfecting may deal with the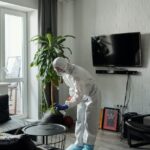 requirement to reduce the spread of harmful pathogens and viruses. Additionally, commercial disinfection can fight viruses that distribute through air methods. Regular maintenance is useful and will decrease the spread of illness, but usually, rigorous strategies are necessary. Safeguarding customers and employees from viral infections are crucial to running a proper facility.
While you will find standard practices suggested by the CDC and health officials, each business is unique. Commercial disinfecting, nonetheless, should happen more often in buildings and offices where numerous people perform activities. The demands of companies vary, though many services will acquire from cleaner air. From academic buildings to health practices, unpolluted air standards, including virus control, help with a more secure workplace and much fewer illnesses.
Contact our Louisville, Kentucky head office at 7200 Distribution Dr, Louisville, KY 40258 to find out more or call us at (888) 212-6324
Alpha Energy Solutions
7200 Distribution Drive
United States (US)
Opening Hours
| | |
| --- | --- |
| Monday | Open 24 hours |
| Tuesday | Open 24 hours |
| Wednesday | Open 24 hours |
| Thursday | Open 24 hours |
| Friday | Open 24 hours |
| Saturday | Open 24 hours |
| Sunday | Open 24 hours |