Commercial Boiler Repair Service Provider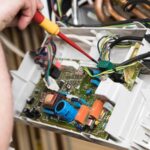 Commercial boiler repair issues are not unusual in large buildings. Because facilities need more energy to generate heat, faulty parts are common. Heating units play a vital role in providing hot water and warm air when necessary. Furthermore, commercial establishments rely on heat for comfort.
Since hot air is needed to regulate temperatures in commercial buildings, Commercial boiler repair is a must when a unit fails to work properly. Alpha Energy Solutions is a service provider of HVAC equipment. As an industry leader, we provide repair services on-demand and on-call for our commercial clients.
Broken boilers cause issues for business. Companies lose money and time dealing with faulty units. Additionally, due to the discomfort caused by broken machines; productivity also declines. When productivity goes down, the potential to lose cash increases. However, most commercial boiler repair issues are addressed by an experienced service technician. Commercial boiler repair should not cripple a facility. With the right methods in place, a commercial facility will rely on trustworthy service from a reputable establishment. Alpha Energy Solutions has decades of experience in servicing commercial heating equipment.
Boilers need care regularly. Additionally, it is more cost-conducive for facilities to incorporate a scheduled maintenance plan. Maintenance services are far less costly than the reality of major system failures. Furthermore, Commercial boiler repair only adds to the life cycle of a unit. Because investing in a new unit is expensive, facilities prefer to save cash with part repairs. A service technician can also replace parts that are beyond repair, without sacrificing an entire unit.
Commercial Boiler Repair Points of Interest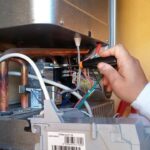 Alpha Energy Solutions helps customers locate the best service programs for commercial boilers. There are many advantages to preventative maintenance plans. Preventative measures include system monitoring, status updates, and seasonal service. Boilers are monitored remotely using advanced technology around the clock. Service technicians also provide detailed reports as well as on-call service. Because of preventative maintenance programs, companies can get more use out of boilers for a longer time
Commercial boilers are reliable but provide some insight into potential problems. Performance issues may be highlighted by strange noises such as whistling, banging, or knocking sounds. An HVAC technician with experience handling commercial boilers will inspect a unit to find the source of the odd sounds. Because many factors add to Commercial boiler repair problems, a professional opinion is by far the best.
Prevent Boiler Performance Problems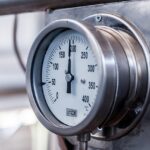 Commercial establishments can circumvent boiler problems by taking a few important steps to reduce the chance of damage. First, keep boilers clean. Excess residue limits the ability of fluids to flow properly through a unit. Second, hire a field expert to clear clogged lines. If a boiler is not heating a facility as needed, call for help. Service technicians are on-call 24/7 to answer service calls.
Alpha Energy Solutions introduces a range of services for commercial customers. We provide expertise in the realm of HVAC equipment including boilers, chillers, rentals, refrigeration, and more. Because heating performance is important all year long, facilities might consider working with Alpha Energy Solutions to achieve the best outcome for equipment.
Alpha Energy Solutions
7200 Distribution Drive
United States (US)
Opening Hours
| | |
| --- | --- |
| Monday | Open 24 hours |
| Tuesday | Open 24 hours |
| Wednesday | Open 24 hours |
| Thursday | Open 24 hours |
| Friday | Open 24 hours |
| Saturday | Open 24 hours |
| Sunday | Open 24 hours |