Louisville Chiller Repair services:- A new chiller can cost a lot of money, which many commercial and corporate institutions cannot afford. Whenever faced with the dilemma of whether to replace or repair, it is no wonder that many engineering and maintenance executives prefer to keep the old one running.
In any corporate energy management program, effective maintenance and operation of facility chillers must be a top focus. High power expenditures, lower processing speed and dependability, and shorter equipment lifespan can all arise from ineffective or inefficient maintenance and operation.
Why is there a need for Louisville chiller repair?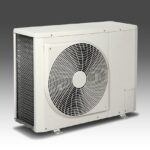 Inadequate operating techniques can shorten the life of a chiller as well as reduce its efficiency. The majority of these practices are the consequences of one or two circumstances:
Attempting to urge a chiller to do anything it was not intended to do, or failing to comprehend the ramifications of a specific activity
For instance, increasing the speed of chilled water inflow throughout the chiller is a standard procedure. Boosting the flow rate via a chiller over the manufacturer's recommended limit affects the chiller's performance.
Flow speeds greater than those suggested enhance the amount of erosion in the chiller's tubing, which is also crucial. As a result, tube collapse occurs sooner rather than later.
What does Louisville chiller repair include?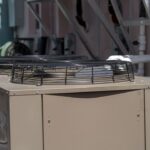 During routine inspections, chiller maintenance personnel typically utilize the Louisville Chiller Repair checklists as an assessment tool to evaluate how the chillers are performing.
Temperature variant – Louisville chiller repair
Contaminants may have accumulated in the condenser and evaporator tubes if the difference in temperature between both exchange water and water supply is larger than normal.
Furthermore, because the effectiveness of heat transfer closely corresponds with the performance of the chiller, it is critical to ensure that all ducts are clear of scale, algae, sludge, and other dangerous accumulations.
Gradual increase in pressure.
In case the condenser pressure rises steadily during the monthly checkups; the water flow rate may be wrong, reducing the chiller's efficacy.
The high speed and fewer pressure blowers must be used to calibrate the operating system by removing collected debris and residues on internal parts regularly.
The compressor energy and condenser strain increase when entrapped moisture and airflow are not condensed, resulting in increased energy usage.
Cooling capacity is constrained.
If the chiller ceases to reach its maximum cooling capacity regularly, the oil may have leaked into the coolant, resulting in erroneous coolant levels.
Modifications in oil properties could indicate significant compressor damage; when liquid coolant enters the compressors and dissipates, it reduces overheating, cooling power, and the risk of compressor propeller damage.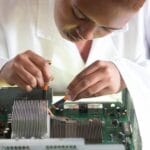 Since two metals are incompatible, galvanic corrosion occurs in most chiller tubes, which are made of copper. The chiller's efficiency may be harmed by corrosion or depletion of carbon steel. This is caused by silt buildup and inadequate water movement. As a result, the tube will perforate and the refrigerant will leak out. In most circumstances, Louisville chiller repair services are available to help prevent such problems from worsening.
Alpha Energy Solutions
7200 Distribution Drive
United States (US)
Opening Hours
| | |
| --- | --- |
| Monday | Open 24 hours |
| Tuesday | Open 24 hours |
| Wednesday | Open 24 hours |
| Thursday | Open 24 hours |
| Friday | Open 24 hours |
| Saturday | Open 24 hours |
| Sunday | Open 24 hours |