Selected points of this article
hide
Kentucky Chiller Repair Service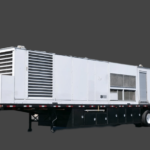 A broken chiller can slow your operation down significantly; thus, Kentucky Chiller Repair is a must. If you suspect that your equipment is not working properly, contact a technician as soon as possible. Any delay in addressing repairs may lead to increased damage and lost productivity. Alpha Energy Solutions is on-call 24/7 to handle service calls for HVAC equipment, including chillers.
When a chiller is not working properly, it will be obvious in most cases. Chillers are used for all types of applications across multiple industries, so when one is broken, the likely indicator is that the machinery will not provide adequate cooling. Other issues may be less noticeable and only obvious to a trained technician. Regardless, if your chiller is performing poorly, contact a technician.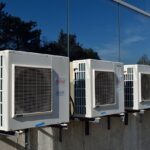 The faster you can have Kentucky Chiller Repair conducted, the sooner you can return to normal operations. In cases where chillers are used for manufacturing, a halt in production may lead to lost resources, including budget. There is no need to hesitate and risk your bottom line when you need your chiller to be running at one hundred percent.
You may be curious about what to look for when searching for a service provider for Kentucky Chiller Repair. Below are a few points to consider:
Fast-turnaround time. In urgent situations, there is no time to waste. At Alpha Energy Solutions, we respond to your service calls. We understand how important it is to resume operations, and we are here to get your system up and running efficiently.
Parts Selection-Repairing your chiller may call for parts. Obtaining parts is easy with Alpha Energy Solutions because we deal with all of the major brands. We can source the parts you need through our distributors' network, thus shortening the service's turn-around time.
Kentucky Chiller Repair Service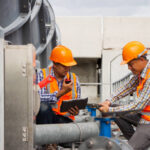 Urgent Service-We is on-call 24-hours per day and 7 days to accept service calls.
Experienced technicians-Our technicians are used to working on chillers of all capacities. Repairing a chiller is not an issue regardless of what size your unit is.
The bottom line is that you should trust your equipment repairs to a company that knows first-hand a chiller's workings. With Alpha Energy Solutions, you will receive unparalleled expertise and convenient service availability.
Alpha Energy Solutions
7200 Distribution Drive
United States (US)
Opening Hours
| | |
| --- | --- |
| Monday | Open 24 hours |
| Tuesday | Open 24 hours |
| Wednesday | Open 24 hours |
| Thursday | Open 24 hours |
| Friday | Open 24 hours |
| Saturday | Open 24 hours |
| Sunday | Open 24 hours |