Industrial Chiller Rental When You Need It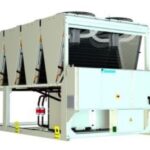 Industrial Chiller Rental: Chillers have many different applications. They are designed to be used in any number of settings, including commercial and industrial facilities. Transferring heat from a liquid, the chiller is responsible for circulating liquid for cooling processes in various equipment and air types. A chiller is a large investment and an important part of operations in numerous facilities. If purchasing a chiller is not possible, consider an Industrial chiller rental as an efficient, cost-effective alternative.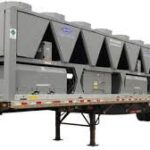 Understanding how chillers work is quite complex. There are also air-cooled and water-cooled chillers, selecting which one is the best option depends on your specified use. In the case of an air-cooled chiller, the air is transferred; in a water-cooled chiller, heat is transferred from vapor into the water and then cooled. A skilled technician from Alpha Energy Solutions can help you decide which chiller is best for your application. Even if you are considering an Industrial chiller rental, Alpha Energy Solutions specializes in all manufacturer brands, including York, McQuay, and Carrier.
Cost factors are often considered in deciding what system is best suited for your commercial or industrial facility. Depending on which option you select, costs may also vary based on the number of components required for each. The location of your system may depend largely on your facility and production needs. Alpha Energy Solutions can provide additional support for your Industrial chiller rental, including routine maintenance and emergency service repairs. From 1 Ton to 5,000 Ton systems,
there is no project too big or small for the industry-leading expert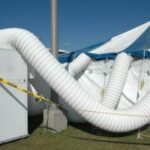 With features such as inspections, 24/7 monitoring, and seasonal adjustments, the customized Preventative Maintenance Plans offered by Alpha can help maintain your system's life. Addressing potential issues before they arise is also necessary when it comes to protecting your investment. Alpha's predictive maintenance will help in locating problems before they become an added expense.
Alpha Energy Solutions
7200 Distribution Drive
United States (US)
Opening Hours
| | |
| --- | --- |
| Monday | Open 24 hours |
| Tuesday | Open 24 hours |
| Wednesday | Open 24 hours |
| Thursday | Open 24 hours |
| Friday | Open 24 hours |
| Saturday | Open 24 hours |
| Sunday | Open 24 hours |