Selected points of this article
hide
An Industrial boiler is always very efficient in its operations during its first years of functioning. But as the years go by, many of its components begin to experience faults that tamper with the boiler's smooth running. These faults might require the boiler to be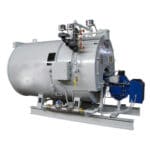 checked by a qualified technician to ascertain where the problem might have come from and suggest the best way to fix it to improve the boiler's effectiveness.
Alpha Energy Solutions offers good Industrial boiler repair services to help to improve how your boiler functions. To ensure your boiler is safe and efficient for an extended period, it has to undergo inspection and testing from a well-trained technician, and they need to look into correcting faults that would otherwise cost you a new one. You do not want to risk compromising the safety and operational efficiency of the boiler.
To ensure safe water heater operations, they all have a built-in device that requires regular maintenance. These safety devices are very vital in an Industrial boiler. Therefore, those who operate the boiler and the boiler's technicians need to protect people, the premises using the boiler, and the boiler itself. They can effectively protect by being keen on these three primary safety devices; safety valves, water gauge glass, water level control, and low water fuel cutoff.
The Industrial boiler system takes care of safety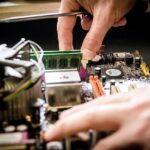 Safety valves are the most important of the three safety devices. It has a simple design and a direct approach when it comes to operations. How does it work? If a range of failures occurs in this system, the safety valves relieve internal pressure. Despite the simplicity in design and complexity of operations, safety valve operations can be affected by restricted flow or corrosion.
Water gauge glass plays the role of verification of actual water levels in this system. Its function can be limited if there is a buildup of either scale or sludge. This buildup can misguide you to read false water levels. That is why it is vital to remove debris and residue from all the parts of an Industrial boiler because when one works efficiently, and the other part does not, it affects the boiler's entire operation.
Water level control and low water fuel cutoff is the third key safety device that Industrial boiler operators and technicians need to pay attention to. Although this safety device has two separate functions, many boilers combine the two to form one unit. There is a certain water level set for an Industrial boiler, and it should not go below that level for it to function correctly. This third safety device's role is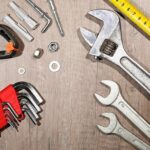 to ensure that the set water level does not go below that amount. However, it may happen, and in such a situation, the safety device cuts off the fuel, and this shuts down.
To ensure that the water level control and low water fuel cutoff device works properly, you have to regularly remove scale or sludge that can tamper with the water level's detection. Therefore, it is essential to ensure that all the parts of your Industrial boiler work well and this should be cleaned and regularly checked. In case of a problem, it is good to seek professional help.
Alpha Energy Solutions 7200 Distribution Dr, Louisville, KY 40258
Alpha Energy Solutions
7200 Distribution Drive
United States (US)
Opening Hours
| | |
| --- | --- |
| Monday | Open 24 hours |
| Tuesday | Open 24 hours |
| Wednesday | Open 24 hours |
| Thursday | Open 24 hours |
| Friday | Open 24 hours |
| Saturday | Open 24 hours |
| Sunday | Open 24 hours |