Selected points of this article
hide
Reduce Downtime with Industrial Boiler Service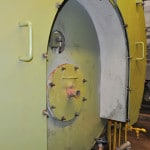 Industrial Boiler Service: As the temperatures drop, the comfort of your commercial or industrial facility may come to mind. Boilers are an efficient and cost-effective heating solution when maintained well; however, unexpected issues can lead to extreme damage if not addressed early. While preventative maintenance is key in reducing downtime, Industrial boiler service may be necessary in some cases where it is just too difficult to get your system back online. Alpha Energy Solutions can address your boiler issues year-round.
Although boilers have a relatively simple design, they can experience minor and major malfunctions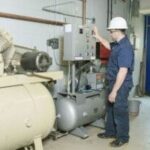 after a good deal of use. Though boilers can last for many, many years, they require regular maintenance to ensure optimal performance. If you notice that your boiler is not heating or efficiently utilizing energy, it may be time to consider Industrial boiler service. When a boiler begins to make noises or fails to heat efficiently, boiler repair is certainly in order. Not scheduling service can cause costly damage to surrounding property and people.
Attempting to troubleshoot boiler issues on your own can actually be dangerous and may result in costly repairs. Alpha Energy Solutions is proud to deliver over 2,000 years of combined experience dealing with all major boiler brands and top manufacturers. Avoid the hassle of extensive downtime by enlisting the help of an experienced service professional.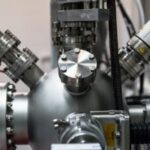 In addition to delivery and installation, Alpha Energy Solutions can provide Preventative Maintenance and proactive response to boiler repair. The custom Preventative Maintenance Plans are tailored to your specifications. Unexpected boiler repairs can be costly and having to purchase a brand new system even more so. Find out about mechanical issues before they become catastrophic with the help of a trained professional from Alpha Energy Solutions that are available to provide Industrial boiler service throughout the year, 24/7,
Alpha Energy Solutions
7200 Distribution Drive
United States (US)
Opening Hours
| | |
| --- | --- |
| Monday | Open 24 hours |
| Tuesday | Open 24 hours |
| Wednesday | Open 24 hours |
| Thursday | Open 24 hours |
| Friday | Open 24 hours |
| Saturday | Open 24 hours |
| Sunday | Open 24 hours |