Selected points of this article
hide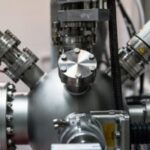 Because Alpha Mechanical Service is one of the leading providers offering boiler service in the region, Joe DeMarsh is accustomed to getting phone calls in the middle of the night. DeMarsh knows that if a boiler is down at one of his customer's facilities, time is money.
DeMarsh has 28 years' experience, including 14 with Alpha and its predecessor firm, overseeing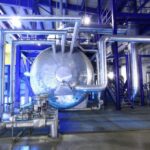 maintenance on boilers for customers as diverse as distilleries, universities, hospitals, and chemical plants.
"When there's a problem, we have to get on-site fixing the problem within hours," said DeMarsh, who oversees six full-time boilermakers. "If a boiler goes down, it can mean thousands of dollars cost to our customers if their plants are closed."
Boiler Service
Boilers are closed vessels that create steam that provides power for production and heating. He said Alpha's maintenance plans include 24-hour service, weld repair, tube replacement, and scheduled maintenance. Alpha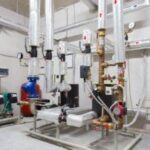 Mechanical provides temporary equipment during emergencies and offers tests required by the government. Many of Alpha's clients, DeMarsh said, have been relying on Alpha for many years.
For more detailed information on Alpha Mechanical boiler service
To provide boiler service, Alpha maintains certification from the American Society of Mechanical Engineers and has an "R" stamp and "S" stamp certification, required by some states.
"Boilers can be dangerous, and they're also vital to a company operation," DeMarsh said. "It takes expertise and experience to maintain boilers."
Alpha Energy Solutions
7200 Distribution Drive
United States (US)
Opening Hours
| | |
| --- | --- |
| Monday | Open 24 hours |
| Tuesday | Open 24 hours |
| Wednesday | Open 24 hours |
| Thursday | Open 24 hours |
| Friday | Open 24 hours |
| Saturday | Open 24 hours |
| Sunday | Open 24 hours |