Selected points of this article
hide
Kentucky Boiler Repair Services for Facilities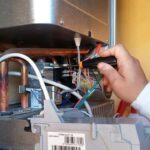 If you realize that your boiler is not offering comfort when you need it, you may need Kentucky boiler repair services. Boilers are generally durable systems that provide a cost-friendly way to heat your establishment. Once in a while, boilers may break down or experience system failures. Boilers can malfunction if they are not properly maintained. Ideally, it would help if you had your boiler regularly maintained to prevent unexpected malfunctions. Alpha Energy Solutions can decrease the risk of breakdowns with the Kentucky boiler repair service.
The coldest months of the year are near, and downtime caused by broken boilers may result in lost productivity and profit. In addition to the loss of production and profit, broken systems can also result in safety issues. You can eliminate the expenses linked to boiler problems by contacting Alpha Energy Solutions.
Experienced Kentucky Boiler Repair Services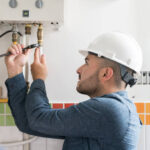 Alpha Energy Solutions has over 2000 years of experience combined in heating and cooling. Although you might want to fix your own boiler, it is best to consult a professional with experience. Experienced techs can troubleshoot and save you money. There are long-term benefits to having a professional team. Our team is available 24-hours a day and 7 days a week. We are on call for emergencies, and most of all, we are experienced. We can help you save time, money, and headaches.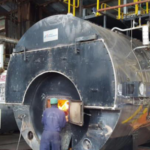 Please keep in mind that regular Kentucky boiler repair can save your building from extensive damage. Alpha Energy Solutions offers all of our customer's regular maintenance services for both industrial and commercial systems.
Our specialties include high-pressure systems and low-pressure systems. We want you to relax, knowing that wait times for parts are shorter due to our major brands' access team can work within your budget and schedule you for a timely repair.
Alpha Energy Solutions
7200 Distribution Drive
United States (US)
Opening Hours
| | |
| --- | --- |
| Monday | Open 24 hours |
| Tuesday | Open 24 hours |
| Wednesday | Open 24 hours |
| Thursday | Open 24 hours |
| Friday | Open 24 hours |
| Saturday | Open 24 hours |
| Sunday | Open 24 hours |